Torrential monsoon rains lashed the city of Lahore before dawn on Tuesday, flooding streets and killing six people, as authorities struggled to restore normalcy in rain-affected areas.
Of the six who died in Lahore, four passed away due to electrocution while two others lost their lives after being buried under the debris of collapsed buildings.
A large sinkhole has also appeared on the Mall Road near DPO Chowk. It has filled with rainwater and it is feared that the water may affect the underground Orange Line Metro station nearby.
The destruction has been caused by heavy downpours that dumped 177 millimetres of rainwater on the city over the past 24 hours.
Heavy rain has continued to stir chaos in Lahore, Pakistan on Tuesday, July 3. Now, two massive sinkholes have formed in the middle of the city's Mall Road.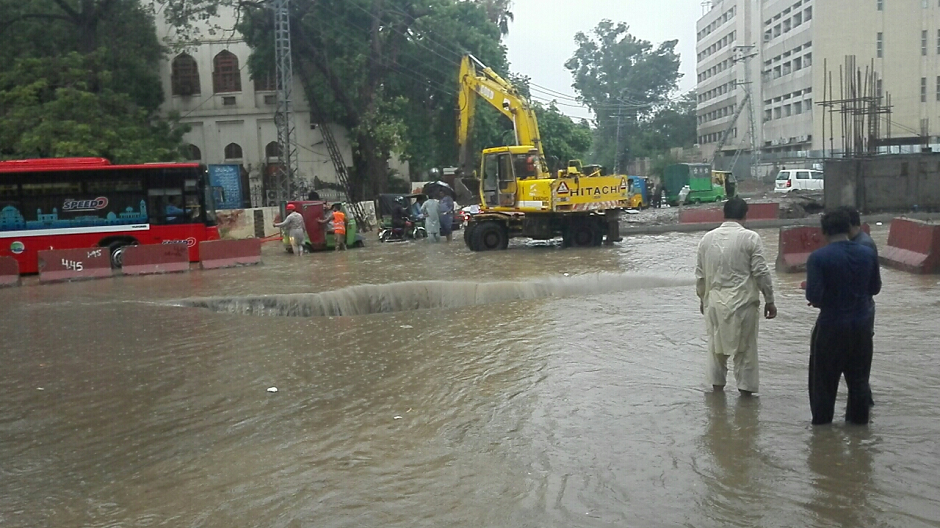 In the last 24 hours, a total of 252 millimetres of rain has been recorded in the city so far and it has killed at least 6 people.