MUMBAI: Incessant rains lashed the city and adjoining areas since on Tuesday morning, throwing normal life out of gear while a road overbridge collapsed in Andheri and crippled the Western Railway's local train services.
A few flights were also diverted from Mumbai to nearby airports due to the bad weather.
The Meteorological department has predicted heavy rains in Mumbai and adjoining areas in the next 24 hours.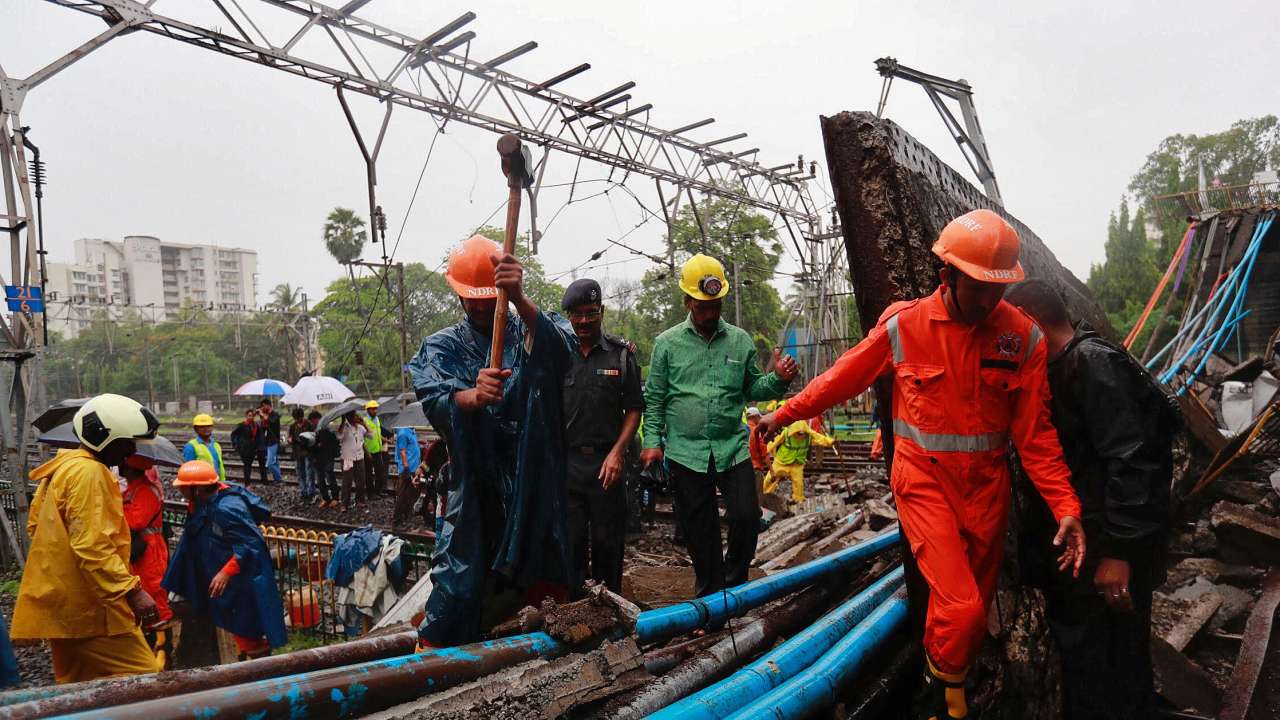 A road overbridge (ROB) collapsed on rail tracks in suburban Andheri amid heavy rains here, bringing local services of the Western Railway to a halt and affecting some long distance trains, an official said.
Six people were injured in the incident, the Brihamumbai Municipal Corporation (BMC) said, adding that two of them were seriously hurt.
The heavy downpour caused waterlogging in the low-lying areas of Hindmata, Sion, Parel TT, Nehru Nagar, Kurla, Bhandup, Wadala, Dharavi, Andheri and Mulund.
Pumping machines were pressed into service at various places to flush out water, a spokesperson of the Brihanmumbai Municipal Corporation (BMC) said.
Meanwhile, a city double-decker bus crashed into an overhead railing near Kalina but no casualty was reported, he said.
But on a positive note, the heavy rainfall filled up reservoirs that supply water to the Mumbai city, the BMC said.
The local train services of the Central Railway were running behind schedule by 10-15 minutes, s spokesperson said.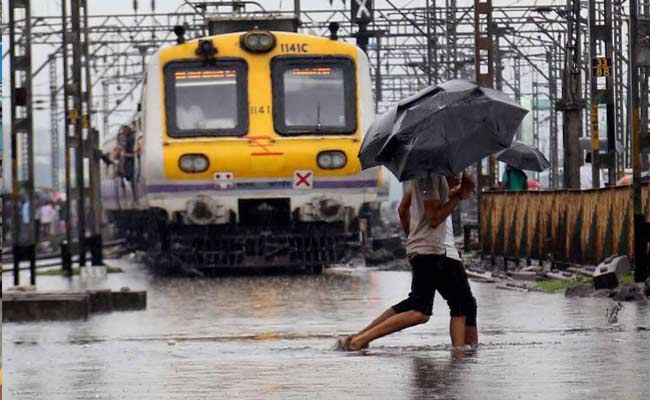 A Mumbai airport spokesperson said no flight was cancelled, but four flights were diverted to nearby airports.
Besides, six flights had to do a go-around due to the bad weather, the spokesperson said.
Private carriers Vistara, GoAir and Jet Airways said they will accommodate passengers who were late due to traffic congestion because of the road over-bridge collapse in suburban Andheri.
Almost all departures from Mumbai airport were delayed by an average one hour, while two-thirds of flights arriving at the airport were behind schedule, according to a flight tracking website.
Some isolated places in the Mumbai Metropolitan Region are likely to receive heavy rainfall in the next 24 hours, the India Meteorological Department (IMD) said.
The weather observatory in suburban Santacruz recorded 131 mm rainfall in last 24 hours while the one at Colaba in south Mumbai recorded 75 mm rainfall.
"We are watching the weather conditions closely for the aviation sector, the dense clouds have caused poor visibility. But no warning has been issued to the Mumbai airport from our side. There is poor visibility but it is not alarming," an IMD official said
Heavy rainfall is very likely at isolated places in the districts of Greater Mumbai, Thane and Raigad in the next 24 hours, he added.