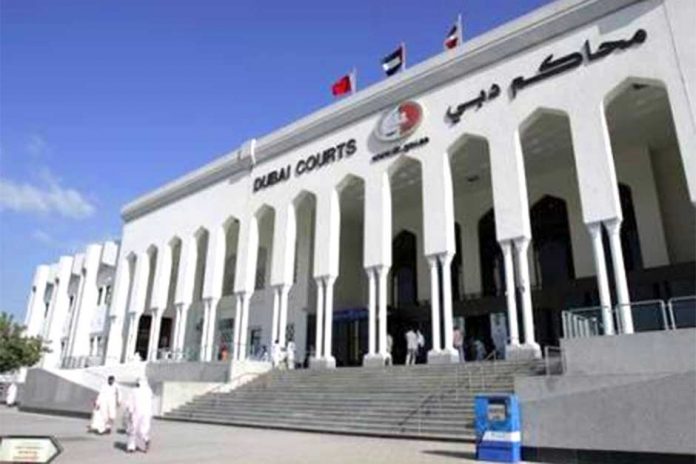 The first ruling issued by a Dubai civil court regarding compensation to a family of the victims of the crash.
The Dubai Court of Appeals, in its ruling on Thursday, overturned an order by a lower court issued in August last year, according to which the couple's children were to get Dh800,000 in civil claims. It ordered that the airline pay Dh2.4 million to the sole heirs of the couple.
The ruling, which was pronounced by presiding judge Abdul Latif Ali Farhan, is the first to be issued by a Dubai civil court regarding the compensation to the families of the crash that claimed 62 lives.
The court rejected the civil appeal by flydubai. As per its ruling text, the airline should pay 250,000 gold French Francs (a gold French Franc contains 65mg of pure gold) to each of the claimants. It is equivalent to an approximate amount of Dh2.4 million.
The appellate court also upheld that the airline should pay a legal interest of nine per cent per year (a cumulative interest for the delay in granting the due compensation when the verdict is final).
The flight, FZ981, crashed on March 19, 2016, as pilots attempted to land it in bad weather at the Rostov-on-Don airport and all 55 passengers and seven cabin crew members on board died.
Emirati lawyer Mohammed Al Hashimi of Al Hashimi Advocates and Legal Consultants firm is representing the Russian siblings in the civil lawsuit they filed before the Dubai Courts, seeking damages for the loss of their parents.
"Today's ruling can be contested within 60 days before the Dubai Court of Cassation," the lawyer told Khaleej Times.
"We will definitely be looking into the reasons behind this ruling and in light of that, we will consider whether to go to Dubai top court."
Al Hashimi highlighted the fact that the siblings suffered a tremendous moral loss which no amount of money can make up for.
According to the lawyer, a preliminary report by an investigating committee of aviation experts in Russia deemed the crash a "professional fault in handling the bad weather conditions".
Aside from the present lawsuit, which was filed on August 30, 2017, Al Hashimi has five other similar civil lawsuits in which families of the crash victims are claiming compensations. Those cases have been presented to the Legal Affairs Department in Dubai in an attempt to work out an amicable settlement with the airline. If unsuccessful, they will be referred to court as well.
Thursday's ruling remains subject to appeal by both parties within the legal deadline