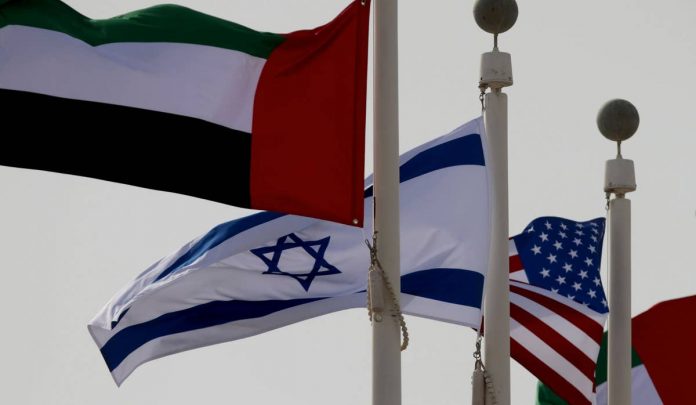 Plans for an AJC office in the UAE have been underway for nearly a year.
The American Jewish Committee (AJC) has announced plans to open its first office in the Arab world in the United Arab Emirates.  
The leading American Jewish advocacy organisation announced its plans to open a UAE office in the wake of the historic announcement on August 13 by President Donald Trump, His Highness Sheikh Mohammed bin Zayed Al Nahyan, Crown Prince of Abu Dhabi and Deputy Supreme Commander of the UAE Armed Forces, and Prime Minister Benjamin Netanyahu that the UAE and Israel would establish full diplomatic relations.
According to an official press brief on the ACJ website, plans for an AJC office in the UAE has been underway for nearly a year. The UAE office would make this ACJ's 13th international outpost. "AJC delegations have visited the UAE at least annually for more than 20 years and consulted regularly with senior officials, business and interfaith leaders, diplomats, and policy analysts there and in the United States" said the release. 
AJC Chief Policy and Political Affairs Officer Jason Isaacson has led the agency's Arab outreach efforts. Commenting on the announcement, Yousef Al Otaiba, UAE Ambassador to the United States, said, "Since before the country's founding, UAE society has encouraged tolerance and inclusion. AJC's longstanding dialogue and engagement with the UAE has played a productive role, consistent with this vision. We welcome this announcement, and look forward to working with AJC in the days ahead as they continue their effective engagement in the region."
In response to the AJC announcement, the UAE Embassy in the United States has tweeted, "We welcome @AJCGlobalannouncement, and look forward to working together in the days ahead. @AJCGlobal dialogue and engagement with the UAE has played a productive role over many years, consistent with our vision of tolerance and inclusion."