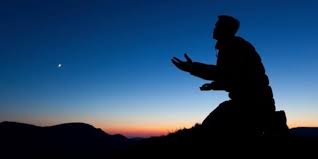 Prayers will be held at major mosques at 7.40am.
With the rare annular solar eclipse set to be visible in the UAE on December 26, 'eclipse' prayers will be held at mosques across the country .
The General Authority for Islamic Affairs and Endowments said the 'Kusoof' prayer will be held at 7.40am on December 26 at Sheikh Zayed mosques and other major ones.
The annular eclipse last occurred in 1847.
According to Islamic researcher Dr Sheikh Mohamed Ashmawy, the Prophet Muhammad (Peace be upon him) used to offer the Kusoof prayer when solar or lunar eclipses occurred.
"At the time of the Prophet, when the sun was eclipsed, he rushed to the mosque anxiously, dragging his cloak behind him, and led the people in prayer," he added.
"He commanded the people to pray when an eclipse happens."
Muslims believe that eclipses serve as a divine reminder to be righteous.
Meanwhile, UAE residents can catch the rare solar eclipse at several free-for-all viewing events organised and sponsored by the UAE Space Agency, in partnership with a number of observatories. The viewing sessions will be at Liwa Hills Hotel, near Madinat Zayed in Al Dhafra; Qasr Al Sarab Desert Resort; and Marina Mall in Abu Dhabi. Residents can catch the partial eclipse at Al Thuraya Astronomy Centre, Mushrif Park, in Dubai, too.