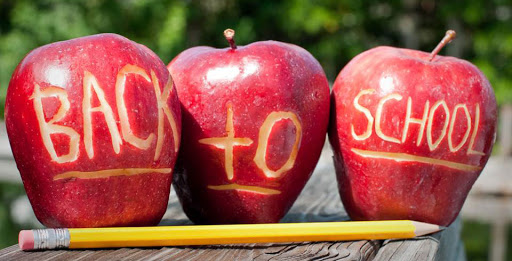 Get your kids off to a healthy start in the new school term with these healthy lunchbox ideas.
It's time to go back to school. Naturally, a lot of excitement and anxiety are in the air. But along with the need for new stationery and uniforms, parents will have another dilemma on their minds: healthy lunchboxes.
It's tough to please kids but it's important to understand that everyone's food preferences vary widely. No one wants to eat something they don't like or even feel like. Remember that children need to be kept interested in food, otherwise they will withdraw. So, do try to respect their likes and dislikes.
Packed lunches are a great way for them to learn about healthy food and its benefits. This can be done by involving your kids while preparing lunch, so that they develop an understanding of nutrition; you can also teach them a thing or two about healthy choices. Make it a point to praise your child when they choose healthy foods.
Healthy snacks are important for children, as they can help increase concentration and learning – not to mention that their active bodies require constant energy. Kids can be fussy eaters and tend to get bored easily, which is why it  helps to have a store of creative and nutritious lunch ideas.
Here are some things to try and include in the meal:
. A source of vitamin C to boost the immune system,
. A portion of protein in the form of cheese, eggs, pulses, seeds, baked chicken or sausage,
. A portion of calcium for strong bones in the form of milk or milk products or nuts and seeds, and
. A portion of starchy foods, which should not be very heavy for the child.

Some other things parents would do well to keep in mind are:
. Minimise fatty foods. Children over the age of five should not be encouraged to have fatty foods that are more than 30 per cent of their total calorie intake.
. Consider textures. Include something crispy, as variety in textures will always appeal to kids. It can be in any shape or form – from fruits and vegetables to seeds.
. Satisfy their sweet tooth. It's important to address their need for some sugar in order to control intake. This can be done by adding raisins, dates, caramel-coated nuts and all manner of berries to their meal. Avoid fizzy drinks that are high in simple sugar. Substitute them with fresh fruit and vegetable juices, or coconut water.
. Avoid packed snacks, as they lack important nutrients and are high in sugar, sodium and saturated fats.
The lunchbox of a healthy child should offer at least one item from each of the main food groups every day. To ensure the lunchbox is returned empty, try to add a variety of colours, textures and flavours to their meal.
Surprise them with these delicious-yet-nutritious options:
. Oats idlis with mango yoghurt is a good way to add fibre and some essential nutrients to one's meal
. Beans and mushroom whole wheat burgers
. Chicken ranch wraps, using whole wheat fresh tortillas and veggies
. Couscous with veggies, feta cheese, strawberries, raisins and a boiled egg
. Fancy shapes pasta dressed in yummy herbs, corn, broccoli, olives and carrots, making it a bright and colourful lunch with some awesome flavours
. Quesadillas with hummus or guacamole, sunflower seeds, veggies, and some Greek yoghurt on the side
. Vegetable, cottage cheese or egg-stuffed parathas with a cup of yoghurt to complement them
. Mini pancakes stuffed with dry fruits like apricots, raisins and dates
. Sprout pulao or egg fried rice with veggies can be an excellent combo of protein and starch
. Turkey cheddar roll with one cup of fresh mixed fruits
. Falafel stuffed in Arabic bread with veggies and hummus
The above healthy lunchbox ideas are a sure way to ensure your kid's diet is healthy, while keeping their smiles intact. Here's to starting out the new school year on a healthy note.