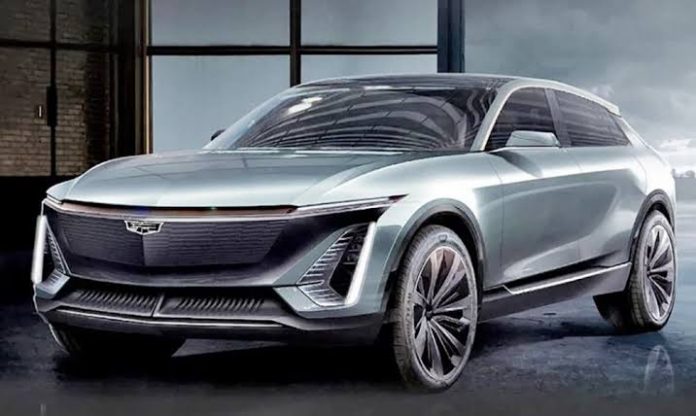 Today, Tesla has a definitive stranglehold over the premium electric car market. After sitting back for years watching Elon Musk build his EV empire, mainstream carmakers have started testing the electric waters with EVs of their own. Jaguar, Porsche, Audi, and Ford have all taken the plunge, and now General Motors' premium brand Cadillac has joined the fray with its first all-electric vehicle, the Lyriq.
Although a show car for the time being, the Lyriq SUV is said to be very close to production form and promises to be a proper stylish, premium EV with a respectable range to boot.
"Led by Lyriq, Cadillac will redefine American luxury over the next decade with a new portfolio of transformative EVs," said Steve Carlisle, executive vice president and president, GM North America. "We will deliver experiences that engage the senses, anticipate desires and enable our customers to go on extraordinary journeys."
The Lyriq is based on GM's modular electric vehicle platform and driven by the brand's Ultium propulsion system. With range being one of the biggest factors when it comes to selecting an EV, the fact that the Lyriq promises a range of more than 300 miles on a full charge is encouraging news.
Charging options include preferences for home, the workplace and on the road — including DC fast charging rates over 150 kilowatts and Level 2 charging rates up to 19 kW.
It will also be equipped with Super Cruise3, a hands-free driver assistance feature, available on more than 200,000 miles of compatible highways and enhanced to include automated lane change. New technologies such as dual-plane augmented reality-enhanced head-up display and remote self-parking are also part of the package.
Cadillac says the Lyriq, with its "black crystal" grille, introduces a new face, proportion and presence for the brand's new generation of EVs that are unconstrained by the needs of a traditional internal combustion engine and driveline.
The result is a more airy, minimalistic design offering better functionality when it comes to storage solutions.