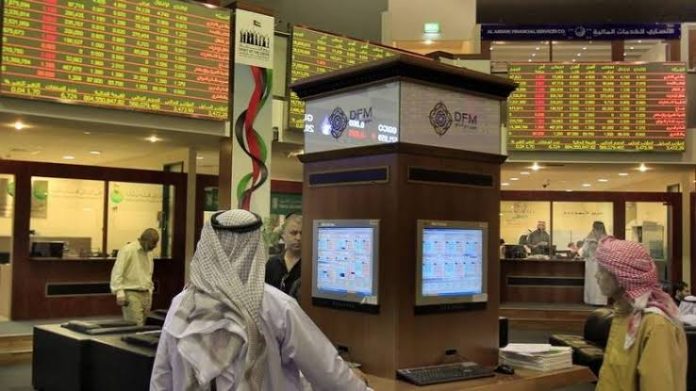 The UAE stock markets opened higher on the first day after 5-day Eid break on Wednesday, driven by the optimism of gradual reopening of Dubai economy.
Dubai Financial Market jumped more than 2.5 per cent while Abu Dhabi Securities Exchange gained 1.1 per cent in the first hour of trading.
Dubai government on Tuesday announced reopening of shopping malls, retail outlets, leisure and entertainment destinations, academic and coaching institutes, public transport and other sectors from today. Some of sectors have been reopened for the first time after lockdown began two months ago.
Dubai shares were led by Emaar Malls, Emaar Properties, Deyaar, Air Arabia, Union Properties and Arabtec.

The reopening of shopping malls with increased capacity under social distance guidelines helped Emaar Malls to gain 5.8 per cent on Wednesday. While its parent company – Emaar Properties – also rose 4.5 per cent. Air Arabia shares gained three per cent as the UAE carriers slowly look to resume their regular flight operations.
Union Properties shares gained three per cent after it announced that one its subsidiary has initiated arbitration procedures to claim approximately Dh1.5 billion owed to a company for completing a project 10 years ago. Its group CEO Khalifa Al Hammadi said the company will not spare any effort in pursuit of the collection of the amount.

Abu Dhabi index was led by Eshraq, Agthia, Abu Dhabi Islamic Bank, Abu Dhabi Ship Building and Aldar Properties.