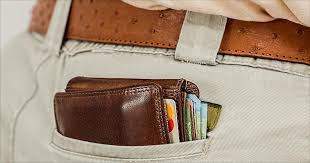 Police issue advisory on social media.
The Sharjah Police on Thursday issued a warning for pedestrians, especially men, who carry their wallets in their back pockets.

The police warned that it's easier for pick-pockets to steal wallets when they are kept in the back pocket, and advised that wallets should only be placed in the front pocket.