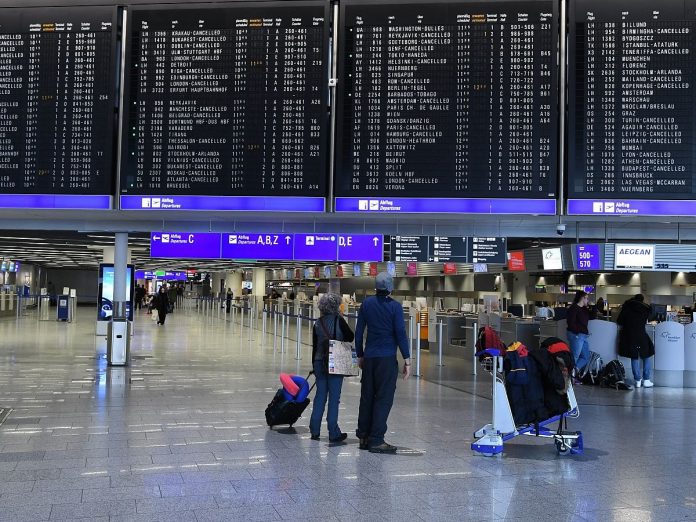 Here are some very important things to keep in mind when traveling on a dummy ticket…
A lot of people travel to Dubai in search of work and business opportunities. It is not always possible to have a return in hand when traveling for such purposes. In cases like this a lot of travelers especially from countries such as India, Pakistan, the Philippines and Sri Lanka opt for a dummy return ticket.
What is a dummy ticket?
A dummy ticket is a flight reservation and looks like a standard airline ticket. These tickets comes with and alpha-numberic code called as a PNR. In most cases these tickets can be verifiable on the airline website using this PNR code.
A dummy ticket as most people think is NOT a fake ticket. A lot of people have an view that a dummy ticket is a photoshopped piece of paper. The reality is far from different. In fact an actual dummy ticket which is issued by leading websites like dummyticket.com comes with a PNR code and is verifiable as confirmed on the airlines website.
What is a dummy ticket used for?
There are many things a dummy ticket can be used for. It is mainly used for applying visas, showing at the airport as proof of return, expediting passport applications etc.
In this article we will solely focus on the dummy tickets which are used for showing at the airport as proof of return.
Not all dummy tickets are the same…
Like the fish in the sea, there are many different kinds of dummy tickets available in the marketplace today.
Some among them are :
Fake flight tickets
These tickets as the name suggests are totally fake and neither the pnr code or airline codes are verifiable on the airline system. These type of tickets are offered by some online sites. These are a risky option
Dummy return ticket
This is the most common and accepted type of dummy ticket that is used by most passengers especially those traveling from India. Websites like dummyticket.com are famous for pioneering this type of dummy ticket. The ticket looks like a regular airline ticket and it also comes with a PNR code that is verifiable on the airline website.
This is the most common type of ticket that is used by travelers to Dubai. The price of this ticket is around 15 USD/55 AED or 990 INR according to popular dummy ticket websites.
Confirmed dummy ticket:
Believe it or not. The confirmed dummy ticket is actually a real "fully paid for" flight ticket. You can even call this a real ticket. These ticket is most by passengers flying into Dubai from African countries like Kenya, Rwanda, Ghana, Nigeria and others.
According to travel agents, it is NOT the Dubai immigration that is strict. This is because the airports in certain African countries are very strict and scrutinize the passengers carefully. The reason for this is unknown.
The Philippines also is known to be strict with certain passenger types. OFWs have complained numerous times of being offloaded from the airline due to improper documentation at check-in. Due to this reason these type of tickets is also popular amount Filipino folks traveling to Dubai.
A confirmed ticket like this can be obtained from any IATA approved travel agency in Dubai. It can even be availed online on sites like dummyticket.com but you'll have to request this type of ticket. The prices for this ticket ranges from 100AED-200 AED depending on where you are traveling from.
This type of ticket is cancelled after the passenger reaches his destination. It is the safest and worry free.