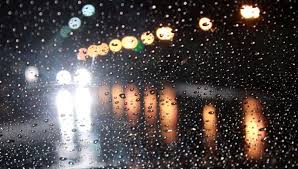 Rain and lightning hit the country on Friday night as well.
Heavy rains were recorded in some parts of Sharjah and Ras Al Khaimah on Friday afternoon. There is a chance of rain to continue in some parts of the country until Tuesday, resulting in drop in temperatures, according to the National Centre of Meteorology (NCM).
"Convective clouds formation, associated with rainfall and fresh winds, with speed reaching 45kmph caused blowing dust and sand," said an alert by the NCM.
Rainfall and hailstorm hit Mleiha and Al Fili areas in Sharjah while swirling dust was spotted in Ras Al Khaimah, which also experienced rain on Friday.
The NCM also posted videos of flooded roads, camels getting drenched and hail hitting Sharjah.
According to the NCM forecast, rain is expected to continue in some parts of the country until Tuesday.
Today will be partly cloudy over the northern areas by evening with a probability of rain while there is a chance of fog and mist formation in some areas on Sunday.
The alert will be in effect until 8pm on Friday.
The temperature is also expected to drop gradually on Sunday but moderate Southwesterly to Northwesterly winds are expected to cause blowing dust.
Meanwhile, convective clouds formation is expected to bring rainfall, especially east and northwards on Monday and Tuesday as the temperature is expected to decrease further.