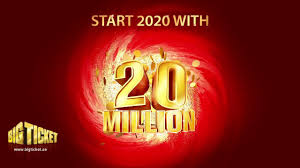 The draw will be held on April 3.
Big Ticket Abu Dhabi's April draw will make someone richer by Dh20 million.
In a post on social media, Big Ticket announced that the draw on April 3, 2020, will be that of Dh20 million.
Prior to that, the raffle organisers will hold the draw of the Dh10 million draw, on March 3 at 7.30pm.