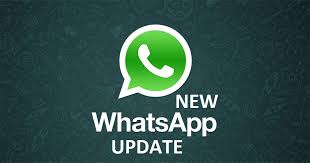 Every WhatsApp feature, whether tiny or big manages to excite users despite being far behind its rivals. But that doesn't really make a difference since WhatsApp is the biggest messaging app with over 2 billion users worldwide.
In recent weeks, WhatsApp has been testing a couple of features for its mobile app. Most of these features have actually been in the works for a few months. And there are other features which are either available in beta or not in all markets. We take a look at the upcoming WhatsApp features.
Expiring messages
Expiring messages on WhatsApp, as the name suggests, will automatically delete messages in chats after a certain duration. Users will be able to turn this feature on/off anytime they want. In group chats, this feature will be restricted to admins only. When it comes to the time limit for these expiring messages, it could be one day, week and one month.
Search on web
This feature was actually rolled out earlier this week but it's not available in India yet. The new WhatsApp feature is called "Search the Web" and it's meant to help stop misinformation on the app. Forwarded messages on WhatsApp will now show a magnifying glass icon on top. Tapping on this will redirect users to the web where they can check and verify the message. This feature is available in select countries like Spain, Brazil, UK and more. It's expected to roll out in India soon.
Mute always
WhatsApp currently lets you mute chats for 8 hours, 1 week, and 1 year. But it's currently testing a feature that will let users mute chats forever. The 'Always' mute option will actually replace the 1 year option for chats on WhatsApp. Since this feature is in testing we're not sure when it will be available on WhatsApp.
Payments
WhatsApp first started testing its payment service in India. It's available to users in beta but hasn't been launched officially. WhatsApp has been facing issues with data localisation norms in India but it has reportedly been given a green chit. In India, WhatsApp's payment service is based on UPI and it has partnered with ICICI and HDFC Bank for the same.
New emojis
This isn't necessarily a new feature but it brings support for 138 new emojis on WhatsApp. It's available for WhatsApp beta users on Android with the latest update.