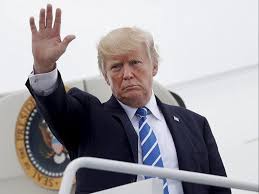 Air Force One touched down in Ahmedabad earlier today.
US President Donald Trump and First Lady Melania Trump landed in Ahmedabad today.
In the first leg of their two-day visit to India, they will participate in the Namaste Trump event at Motera Stadium.
Earlier, Trump has said that he is looking forward to being with the people of India. Trump who last visited the country in 2014 as a real estate businessman.
The visit 19 days after his "acquittal " and his first foray abroad – is an attempt to revalidate his standings as a statesman admired by millions.