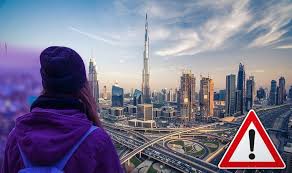 The UK government has issued an advisory for its citizens coming to the UAE – to ensure carrying only those medicines that meet the country's rules and regulations.
British citizens have been advised to be cautious when carrying skincare products and e-cigarette refills as they may contain ingredients that are illegal in the UAE.
"If you're planning to travel with prescribed or over the counter medicines for personal use, you'll need to meet the UAE's specific requirements for your medicine to be allowed into the country. some skincare products and E-cigarette refills may contain ingredients that are illegal in the UAE such as CBD oil," reads the recent advisory.
Made from cannabis, Cannabidiol (CBD) oil is used in different skincare products including beauty creams, serums and body lotions. They are sold legally in the UK.
There are around 1.5 million British nationals visit the UAE every year.
"The UAE is a Muslim country. Laws and customs are very different to those in the UK. You should respect local traditions, customs, laws and religions at all times. There may be serious penalties for doing something that might not be illegal in the UK," said the UK government's foreign travel advisory about the UAE.