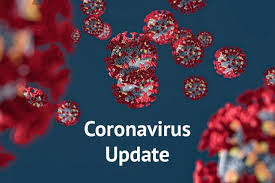 The new cases were detected through additional 134,768 tests.
The UAE Ministry of Health and Prevention on Wednesday reported 3,362 cases of the Covid-19 coronavirus, along with 2,588 recoveries. Six deaths were also reported.
As many as new 134,768 Covid-19 tests were carried out, taking the total number of tests carried out in the country to more than 21.8 million so far.
The total number of cases in UAE as on January 13 stand at 239,587 while total recoveries are 213,149. Death toll rises to 723.
The UAE's leaders have urged citizens and residents to get the Covid-19 vaccine, calling it every individual's responsibility to protect their health and the wider society.
Over 150 medical centres across the UAE, including private hospitals, are offering the jabs for free. Home services for the elderly are also being promoted.
Meanwhile, UAE residents have been using the #TogetherWeRecover hashtag on social media, underscoring the sense of community awareness about the importance of recovery and returning to normalcy.