A city needs at least 54 buildings higher than 150 metres to make this list, compiled by research done here at Dubai Standard. Now lets see where does Dubai rank in this list?
15. Bangkok
The Thai capital might be littered with serene temples, but its skyline is dominated by concrete, steel and glass.
54 buildings of 150m+
11 buildings of 200m+
2 buildings of 300m+
The tallest?
MahaNakhon, opened in 2016. It looks very odd.
14. Shenyang
No, we'd not heard of it either. But it's home to around eight million people (more than double the number that live in Berlin or Madrid) – and plenty of tall buildings.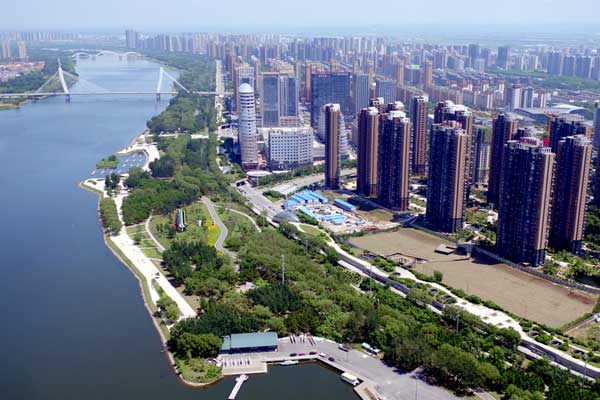 59 buildings of 150m+
10 buildings of 200m+
2 buildings of 300m+
The tallest? 
The snappily named Forum 66 Tower 1 at 350.6 metres.
13. Jakarta
"The traffic and vastness of Jakarta might seem daunting, but this is a melting pot of cultures and cuisines – seeking them out is part of its allure," says Simon Parker. "The old town of Batavia will transport you to Indonesia's Dutch colonial past while the fashionable Menteng district is a hive of live music venues, exclusive restaurants and hip hotels."
67 buildings of 150m+
28 buildings of 200m+
The tallest? 
Cemindo Tower, at 289 metres. It was finished in 2015.
12. Seoul
South Korea's capital is a "a 24-hour city running on K-pop and kimchi," according to Michelle Jana Chan. In addition to those lofty skyscraper, visitors will find "all the signs of a self-assured trendsetting city, seen through its pop-up stores and underground live gigs and a vibrant independent café culture and low-key bookshops."
71 buildings of 150m+
14 buildings of 200m+
The tallest? 
Another one with an unimaginative name: Three International Finance Center, at 284 metres.
11. Chengdu
This Chinese city is famous for its skyscrapers, panda bears and laid-back attitude. Sascha Matuszak explains: "Chengdu is the gateway city to China's western hinterlands, where the world's pandas roam through bamboo forests and the Tibetan Plateau descends down to the valleys of China proper. This provincial capital is also known as a relatively easygoing counterpart to China's unending hustle. That's not to say that Chengdu isn't building and developing as fast as it can, it definitely is, but although the skyline resembles every other city you'll see in China, the atmosphere is small-townish."
74 buildings of 150m+
13 buildings of 200m+
The tallest? 
Chengdu IFS Tower 1 (who names these things?) and Chengdu IFS Tower 2 share the honour.
10. Singapore
Cracking the top 10 is Singapore. Evelyn Chen describes the city as "a melting pot of different cultures, a juxtaposition of new and old architecture (think shop houses against a backdrop of skyscrapers) and it offers a whole spectrum of dining options ranging from deliciously affordable street food to pricey, Michelin starred haute cuisine".
79 buildings of 150m+
30 buildings of 200m+
The tallest?
Marina Bay Sands is the most eye-catching but UOB Plaza One – at 280 metres – is the tallest.
9. Shenzhen
Shenzhen was once a market town of 30,000 people. Then in 1980 it became China's first Special Economic Zone and is now home to almost 11 million people (and a whole heap of tall towers).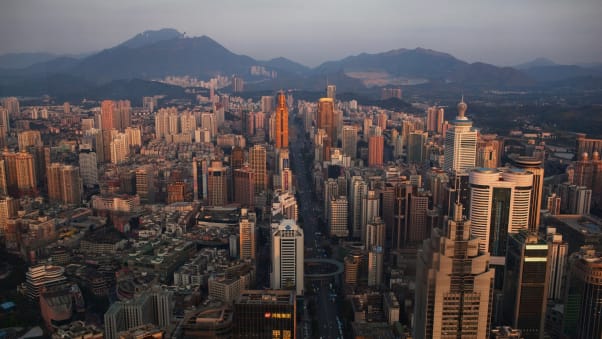 95 buildings of 150m+
48 buildings of 200m+
5 buildings of 300m+
The tallest?
KK100, completed in 2011. It's a whopper, at 441.8 metres.
8. Chongqing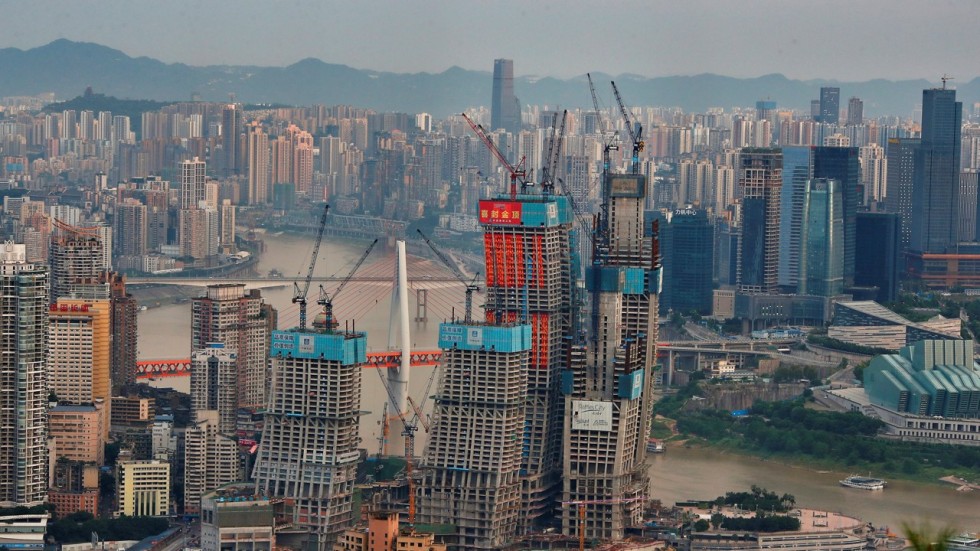 Chongqing is a key hub in the south-west of China, pitched at the confluence of the Yangtze and Jialing Rivers. It has been described as one of the country's "13 emerging mega-cities" – and supports this opinion with the skyscrapers and modernity of Yuzhong District, its business quarter.
98 buildings of 150m+
33 buildings of 200m+
2 buildings of 300m+
The tallest?
Chongqing International Trade and Commerce Center. It's 440 metres tall
7. Guangzhou
The world's second fastest growing city, according to United Nations estimates. Around 13.5 million live in the city, and 44.3m in the wider metropolitan area.
99 buildings of 150m+
27 buildings of 200m+
8 buildings of 300m+
The tallest?
The CTF Finance Centre. Opened in October 2016, it soars to 530 metres.
6. Chicago
The first city outside of Asia in the top 15, Chicago has long been home to lofty buildings. The Willis Tower, formerly the Sears Tower, was erected in 1974, while several Art Deco skyscrapers from the 1920s remain (Pittsfield Building, Palmolive Building, Civic Opera House).
116 buildings of 150m+
27 buildings of 200m+
6 buildings of 300m+
The tallest?
The aforemention Willis Tower, at 442.1 metres.
5. Shanghai
The world's third most populated city (behind Tokyo and Delhi). It has no shortage of skyscrapers, too.
133 buildings of 150m+
48 buildings of 200m+
4 buildings of 300m+
The tallest?
The Shanghai Tower is a colossus, at 632 metres.
4. Tokyo
Why visit Tokyo? Danielle Demetriou writes: "Tokyo is a mega-metropolis of dizzying contradictions, both familiar and foreign. It has neon, skyscrapers, salaryman crowds, packed trains, cutting-edge architecture and futuristic technology. But it also has ancient shrines, plant-covered wooden houses, cycling grannies, old-school sweet shops and village-like lanes. It is one of the planet's most densely populated cities, with a hyperactive skyline that changes as regularly as the sun rises and sets. Yet it is also a city rooted in its traditions and in possession of a calm and efficient rhythm that belies its sprawling dimensions."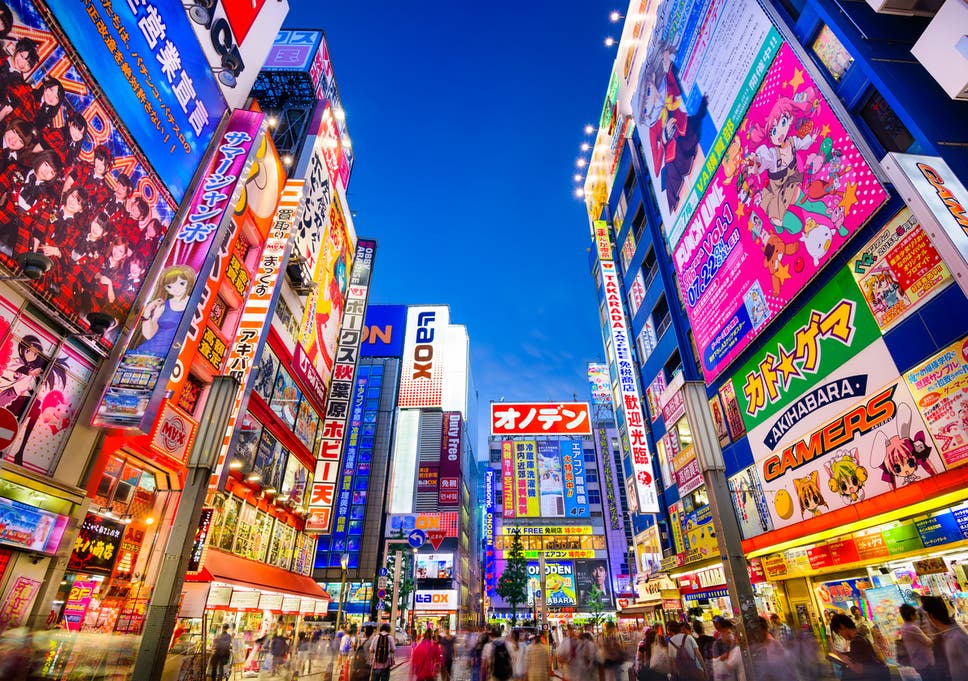 143 buildings of 150m+
24 buildings of 200m+
The tallest?
Toranomon Hills at 255.5m. Tokyo Skytree and Tokyo Tower are considered freestanding towers and not proper buildings.
3. Dubai
Finally the city we have all been waiting for. Actually it's not a surprise to see Dubai rank so highly. It is famous for having been little more than a fishing village until the discovery of oil in the 1960s. It's now home to 18 buildings in excess of 300 metres – more than any other city in the world.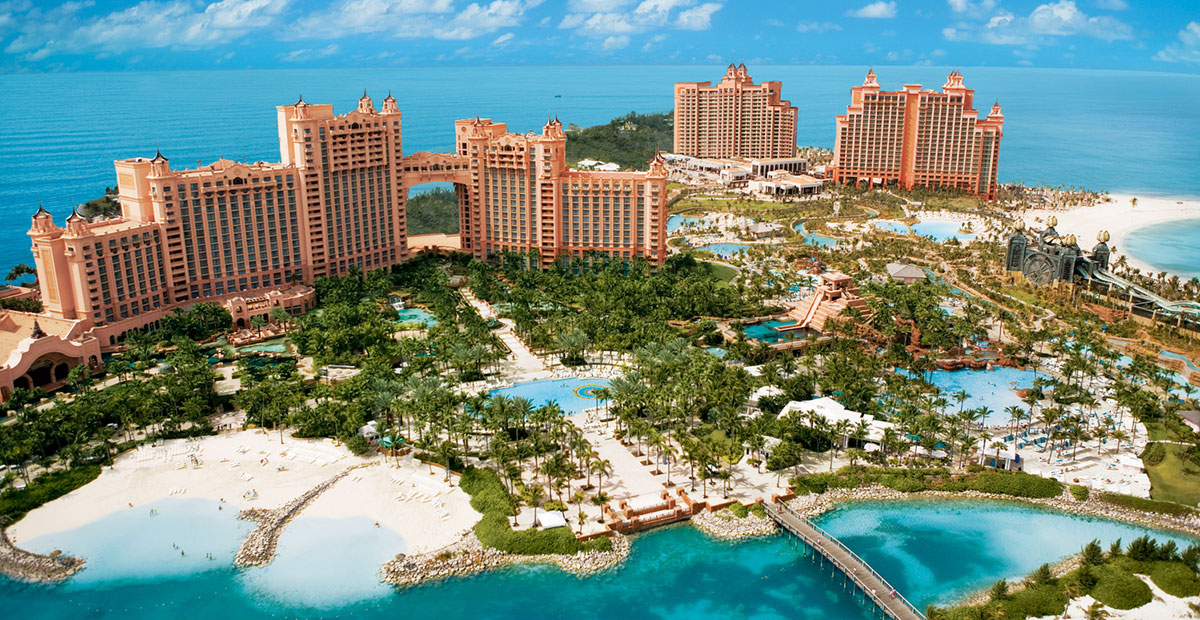 156 buildings of 150m+
65 buildings of 200m+
18 buildings of 300m+
The tallest?
The Burj Khalifa, of course. At 829.8 metres, it's the tallest building on Earth.
2. New York
The birthplace of the skyscraper had been pipped at the line. But it still has a fair few lofty structures. So which city is number one..?
251 buildings of 150m+
64 buildings of 200m+
7 buildings of 300m+
The tallest?
One World Trade Center, at 541.3 metres.
1. Hong Kong
Our No.1 spot goes t oHong Kong. Hong Kong is one of the densest places on Earth. The city has over 7,840 high-rise buildings, 1,303 of which are skyscrapers standing taller than 100m with 316 buildings over 150m. The total built-up height (combined heights) of these skyscrapers is approximately 333.8 km (207 mi), making Hong Kong the world's tallest urban agglomeration. Furthermore, reflective of the city's high population densities, Hong Kong has more inhabitants living at the 15th floor or higher, and more buildings of at least 100m and 150m height, than any other city in the world.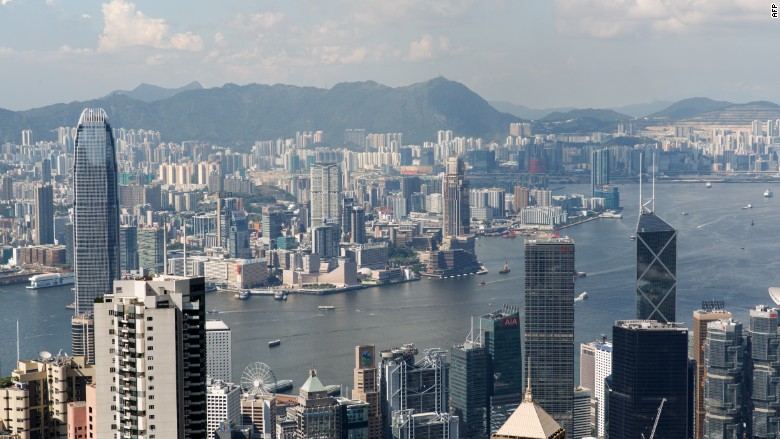 So why, one may ask didn't we see iconic cities such as London and Paris. There was not a single European city in the list. In reality London has only a handful of skyscrapers. Most cities in Europe including London are very old. This adds to their charm and romantic appeal. The downside is that there will be far fewer modern skyscrapers.