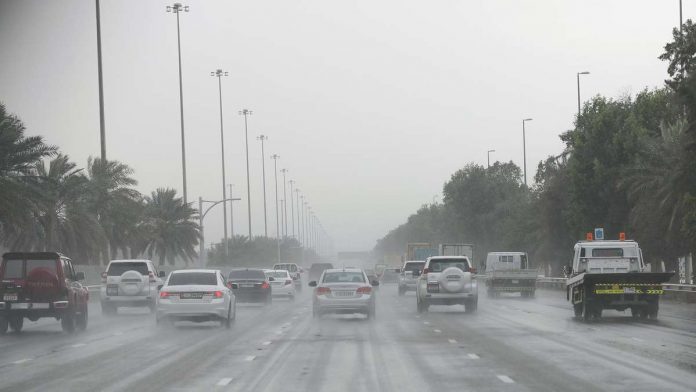 Residents urged to be cautious while driving during rainfalls.
The temperature dipped to as low as 2.7°C at Raknah in Ras Al Khaimah on Wednesday morning, according to the National Center of Meteorology (NCM).
The NCM in a statement said, an unstable weather condition is expected due to an extension of an upper air western trough accompanied with cold air mass, with an extension of the surface the Red Sea depression.
"The presence of these depressions is accompanied by an upper air depression, which leads to an increase in the amount of convective clouds associated with frequent different intensities of rainfall over different areas with a chance of lightening, thunder and hail-fall at times over scattered areas," NCM said.
Following is the detailed weather forecast for the coming days:
Thursday – Saturday
The weather case will start on Thursday afternoon over the western, some eastern mountainous areas and the sea. Then expands and intensifies gradually over most areas of the country by Friday and Saturday. Clouds will decrease gradually by Saturday evening, with a significant drop of temperatures, especially over the mountainous heights with probability of icing.
Sunday and Monday
The weather instability will weaken, hence the weather will be cloudy to partly cloudy over some areas with a chance of some rainfall over some coastal, northern and eastern areas.
Wind
Moderate to fresh, Southeasterly to Northeasterly, becoming Southwesterly to Northwesterly from Friday night and strong at times over the sea and within the clouds, causing blowing dust and sand over the exposed areas. The sea will be rough to very rough in the Arabian Gulf and rough in Oman Sea.
The NCM advices to be cautious while driving during rainfall and to be far from the areas of floods, pool water and poor visibility.