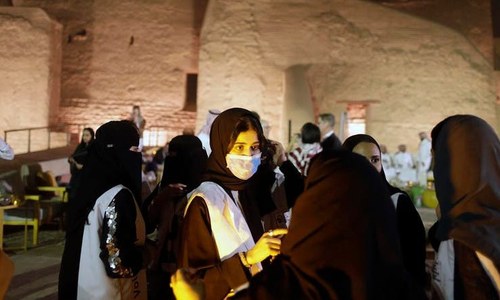 The infected person had come from Iran through Bahrain.
Saudi Arabia on Monday announced its first case of the new coronavirus, a Saudi national returning from Iran through Bahrain, the Health Ministry said.
The ministry said on its official Twitter account that the individual, who is in quarantine in hospital, had not disclosed his visit to Iran when entering Saudi Arabia.
Iran has reported the most deaths from the coronavirus outside China, where the flu-like disease originated. Other Gulf Arab states have diagnosed the infection in several people who had visited Iran.
The official Saudi Press Agency, citing the Health Ministry, said people who had interacted with the infected man had been isolated and were being tested.
Saudi Arabia had since last week taken several measures to prevent the spread of the disease to the kingdom.