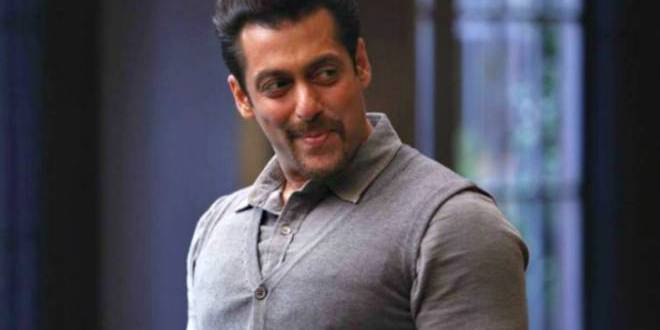 City Times caught up with the Da-Bangg gang in Dubai.
Following its successful global run, The Da-Bangg: Tour Reloaded is here in Dubai finally! Ahead of the star-studded performance at the Coca Cola Arena on Friday, November 8, City Times caught up with the Da-Bangg team in Dubai.
Superstar Salman Khan, said he was hoping to feed off the energy of the audience. But he was equally excited to bring the show to Dubai. "When you like things you're doing, when your hobbies turn into your profession, you have all the enthusiasm towards it," he explained. Talking about the concert, and what he brings to the show he warned us that he is a "competitive. bad dancer!"
"We borrow all the energy from our fans," the star said as he added that a "quiet audience" is what puts him off. Salman who demands the best out of himself acts as the driving force for his fellow team members to push themselves to bring their all to the stage. His co-performers only had praise for the superstar.
Jacqueline Fernandez called him her inspiration. "I like working with him and continue to work with him because he motivates and inspires me to be the best version of myself." Jacqueline promised fans a special Arabian infused performance for the Dubai show. "I've added another song as well which is a surprise element," she said.
Multi-talented actor, host and VJ Manish Paul who will be hosting and opening the grand show promises one of the best entertainment concerts of the year. "We are making sure it's going to be a big rollercoaster ride!"
Daisy Shah, who has a special connect with Dubai as her debut movie Jai Ho with Salman Khan premiered here, is also excited about the special Arabian number she is bringing to her Dubai fans. "Dubai has been a second home and I'm excited to perform to a special Arabic song."
Salman Khan is very supportive: Daisy Shah
Having debuted in the Bollywood film industry with Salman in Jai Ho, Daisy credits her hard work to the superstar's supportive nature. "He is a very positive person," she added.
Salman never takes it easy: Manish Paul
Manish Paul has often been referred to as Salman Khan's favourite and says that tag comes with a lot of responsibility. "I think if the biggest superstar of the country is saying that then I need to live up to it. So I make sure I should not let him down any time. I work harder on my skills and it's thanks to him that I'm a part of this show." Manish also credits Salman with entrusting him to open the Da-Bangg Tour with one of his acts.
Salman Khan is a dream to work with: Jacqueline
Jacqueline Fernandez who has done an entire tour and worked on Race 3 and Kick with Salman holds him in high regard. "When I see someone working so hard and so passionately and so respectful towards his career and his craft, it just makes me realise how much more I need to push herself."