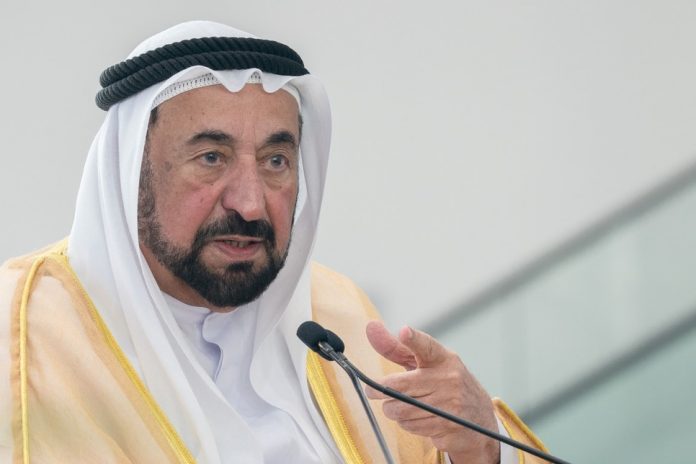 Sheikh Dr Sultan bin Muhammed Al Qasimi said communities must work together to encourage people to ditch bad habits and improve their health.
The Ruler of Sharjah hailed the 'tremendous progress" made in recent years to combat cancer – but insisted more work is needed to encourage healthier lifestyles.
Sheikh Dr Sultan bin Muhammed Al Qasimi said charities and others were playing a crucial role in tackling lifestyle-related diseases by communicating the risks of unhealthy habits.
But he stressed that all sections of society must come together to safeguard people's wellbeing by rallying against bad lifestyle choices and introducing effective vaccinations.
His comments were made at the third Global Non-Communicable Diseases Alliance forum on Sunday in Sharjah.
"More than 18 million cases of cancer were discovered in 2018 and we have lost 900,600 men and women to it," he said.
"According to the World Health Organisation, there will be a 60 per cent increase in cancer incidences in the next 20 years.
"Of those, 81 per cent cases will be surfacing in nations that have a lower level of socio-economic development and whose health infrastructure and living conditions need significant improvements.
"However, in the past few years, there has been tremendous development towards finding a cure for cancer."
Health experts, academics and researchers will attend the three-day forum, organised by the Friends Of Cancer Patients society in partnership with the global NCD Alliance.
Key discussions will focus on strengthening the global response against non-communicable diseases that are responsible for 41 million or 71 per cent of all deaths worldwide.
Wider use of successful immunotherapy – a type of treatment that boosts the body's natural defenses to fight cancer – and an increase in the number of people going for early cancer screenings have been cited as crucial to increasing survival rates in the UAE.
"Since its inception in 2009, the NCD Alliance has been a major catalyst in securing political priority for NCDs at the global level," said Todd Harper, president of the NCD Alliance.