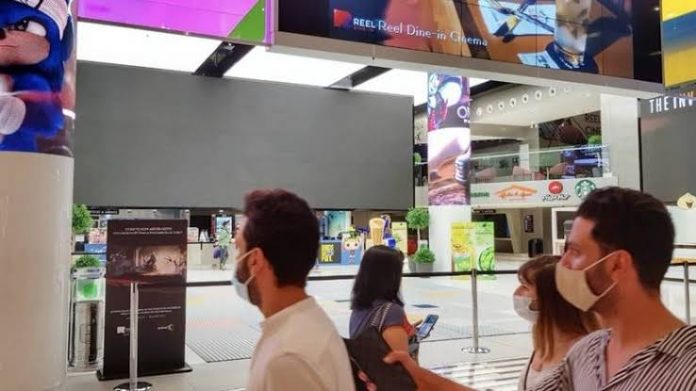 Dubai residents are treading with caution as they gradually decide to venture out with the city reopening many business activities starting today.
Many have said their outdoor activities will primarily be restricted to necessary outings and not leisure trips.
Indian expat Arijit Nandi said: "My family and I will only be stepping out for work and not to have a nice time outside or for non-essential trips. It's a good initiative by the Dubai Government to open up things and it is in people's interest.
"But citizens and residents need to be careful and responsible and take baby steps towards venturing out until we achieve full recovery."
Echoing similar sentiments, British expat Heba Ahmed said one shouldn't go overboard just because places are opening up.
"We shouldn't take it easy. We should be particularly cautious about children. I noticed that many coffee shops have a decent footfall and people are hanging their masks around the neck instead of covering their mouth and nose," she said.
Filipino expat in Dubai Patrick Marahay feels that people have to do their bit and take care of themselves and their families in such trying times.
"I have three children and it's important to protect kids first. It's equally imperative that we understand even if things ease out, we cannot let our guards down.
"We must wear our masks properly whenever we step out of the house, we must sanitise our hands, avoid going to crowded shops, and learn to wait for others to finish and exit before we enter," he said.
Russian expat Valeriya Svalova felt that while many are getting restless and are eager to step out, it is important to maintain restraint before things can bounce back to normal.
She said: "We like to eat out, but we are still ordering in as opposed to going out. Going to a restaurant is not the same as going to a doctor's clinic which could be a pressing need.
"The government is opening up to ease things for its citizens and residents but that does not mean we act irresponsibly. Every freedom comes with a certain sense of responsibility and the public must bear that in mind."
Canadian expat Mousa Nimer comments on how collective responsibility is crucial.
"This experience has taught me the value of 'shared responsibility', and how we as residents have the ability to control the outcomes of this current situation by making responsible decisions such as social distancing, maintaining hygienic practices and contribute by doing regular tests," he said.
"Now that the nation has relaxed its curfew laws, we have the power to determine the outcomes of this decision."