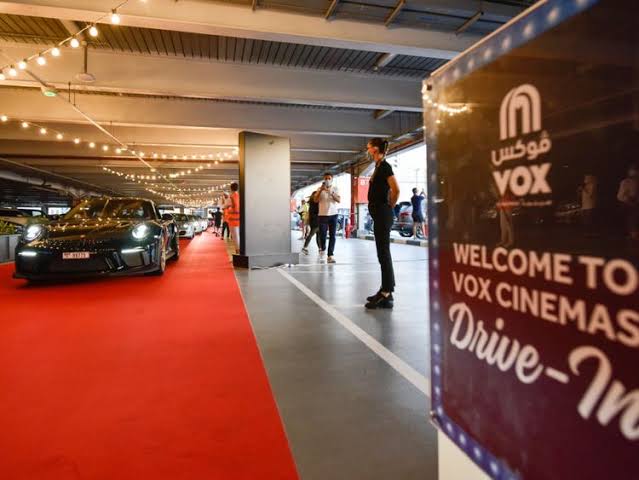 Drive-in cinemas appear to be like busses: nothing for ages and then two come along at once. After the recent launch of VOX Cinema's Mall Of The Emirates in-car movie theatre, Reel Cinemas at The Dubai Mall has inaugurated its Burj Khalifa silhouetted screen, opening to the public on May 30.
The global COVID-19 pandemic and its necessary precautionary containment measures have presented an opportunity for film purveyors to create inventive solutions to the question: 'how do we enjoy a communal experience in the time of self-isolation?' While Dubai's traditional theatres re-opened on May 27, adhering to the upmost safety regulations, the popular mid-20th century pastime of catching a flick from inside your automobile is being viewed as another modern solution to the dilemma. Cities across the world, notably Madrid, have witnessed huge interest in their somewhat impromptu constructions over the last few days.
Accommodating 70 cars, Reel Cinemas' screen is situated in the rooftop parking area of The Dubai Mall Zabeel extension with tickets costing Dhs170 per vehicle containing two passengers. Included in the admission price comes a host of snacks such as salt and caramel flavoured popcorn, nachos, two soft drinks and water. Extra food is available to order while you sit back and tune into the picture's soundtrack on your FM radio. Social distancing and the now-normal no under-12s or over-60s rule applies.
The first roster of films includes Bloodshot, Bombshell, Hobbs & Shaw and 21 Bridges. Tickets available at the Reel Cinemas website.