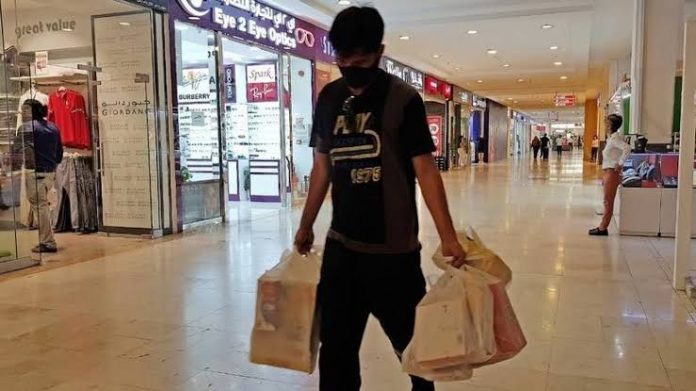 Doctors in Dubai are urging residents not to let their guards down even as the city begins to ease restrictions.
Most doctors feel that it has become more important to be cautious and practise social distancing and good hand hygiene.
Dr Geoffrey Zachariah, general practitioner at Prime Medical Centre, said: "The government's new slogan during this phase of the pandemic is that everyone should be responsible. This means that everyone needs to maintain stringent precautionary and preventive measure."
Elderly and children, he said, would still need to stay at home as they are more susceptible to infections.
"A trip to the cinemas would only be advisable if social distancing can be maintained. Gym-goers need to bear in mind to constantly sanitise their hands and gym equipment before using them."
Doctors advise people of all ages to continue to do their part to slow the spread of Covid-19, as many gradually return to work or simply step out to for household chores and even leisure.
The doctors also warned that many people continue to be asymptomatic, as experts continue to study the virus.
"People should not be too confident and feel that everything is over," said Dr Anahita Farahbod,
family medicine specialist at Mediclinic, Dubai Mall.
"We are seeing many cases where patients are not displaying any visible symptoms. So, now with things opening up, it's all the more important to ensure that we wear our masks properly whenever we go out," she said.
SIX THINGS TO REMEMBER WHEN STEPPING OUT
-Make sure your face mask covers your mouth and nose
-Replace your mask with a new one as soon as it is damp (or a maximum of 6 hours)
-Bring alcohol-based sanitisers with you
-Ensure your mouth and nose are covered when you cough or sneeze (do not use your hands)
-Even if you're wearing gloves, refrain from touching surfaces
-Wash your hands frequently, sanitise your hands after taking off your gloves
(As told by Dr Suneel Kumar, general practitioner at Right Health, and Dr Anahita Farahbod)