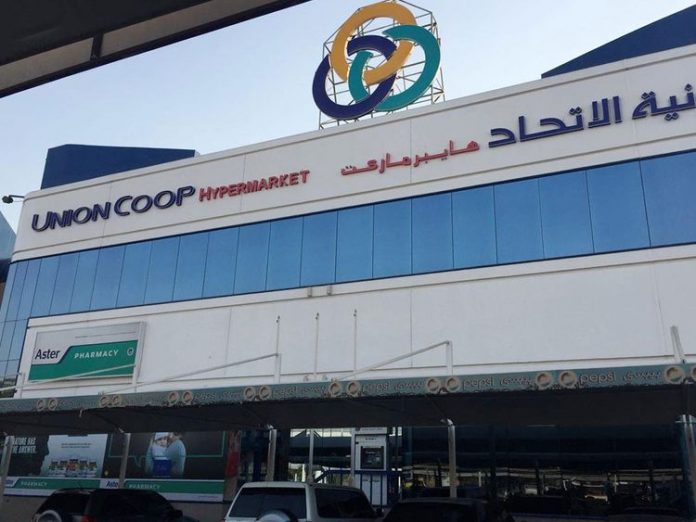 Retailer says it's willing to supply products to competitors in the UAE.
Union Coop has allocated about Dh150 million to reduce the prices of more than 25,000 items during Ramadan, and also offered to provide products to competitors if they face supply issues.

Khalid Humaid Bin Diban Al Falasi, CEO of Union Coop, said since the beginning of this year global markets have faced many challenges due to the coronavirus, which added new challenges in providing products and price stability, as the strategic stock of goods is sufficient from 4 to 6 months in the case of normal consumption and stable market.

"While in the case of market closure, the stock is sufficient from 2 to 3 months, indicating that Union Coop as a national economic institution contributed with the competent authorities to implement the directives of the wise leadership to provide food commodities continuously and in quantities that meet the needs of consumers while following best practices in the field of public safety to protect shoppers from the Corona pandemic," said Al Falasi.

Al Falasi said Union Coop signed agreements with suppliers amounting to more than Dh500 million to supply sufficient quantities of basic food and non-food consumer goods during the holy month of Ramadan and the upcoming Eid Al Fitr.

"Union Coop staff are working round the clock to communicate with suppliers in more than 50 countries to maintain its strategic merchandise reserves, ensure price stability and adequate provision of goods. The suppliers have agreed to ensure product supply 24 hours a day, 7 days a week as a proactive plan to address any shortage, in case it happens," he added.

Al Falasi appealed to the community members to allocate the first hour of the branches working time from 7am to 8am for the elderly citizens, residents and people of determination to enable them to shop comfortably while providing them with a safe shopping environment.

The CEO further adds that Union Coop is ready to provide products to competitors in case they are facing issues due to lack of supply.

He pointed out: "Union Coop works to protect its employees and members of society, as it provided sanitizers and gloves to consumers in addition to sterilising shopping carts while reducing its quantity by 50 per cent in order to reduce the crowd within the branches and maintain safe distance. On the same level, it ensured the safety and health of its employees, as it conducts daily checks for them and provides them with masks and gloves, in addition to installing barriers on billing counters, consumers happiness desks and different sections to protect the two parties and to maintain health and the safety of community members," the CEO goes on further appreciating the Union Coop staff who form the first line of defense to the pandemic, for their tremendous efforts in providing goods and services, meeting consumer needs and work under exceptional circumstances, with high level of leniency and excellence."

Union Coop raised the number of employees working in the online store to more than 500 people.

"To make Ramadan goods accessible to consumers, facilitate them and avoid congestion, the Union Coop online store provides more than 32,000 food and non-food items that shoppers can obtain and benefit from home delivery service that saves efforts and time for them," said Al Falasi.

Al Falasi called on the concerned authorities to obligate the sales outlets with the principles and rules of promotional offers, which must include the availability of the product in large quantities, the long shelf life of the product in addition to the duration of the promotional campaign, to prevent misleading of shoppers and contribute to creating comparative rules based on scientific foundations that contribute to protecting consumers from improper promotional offers.