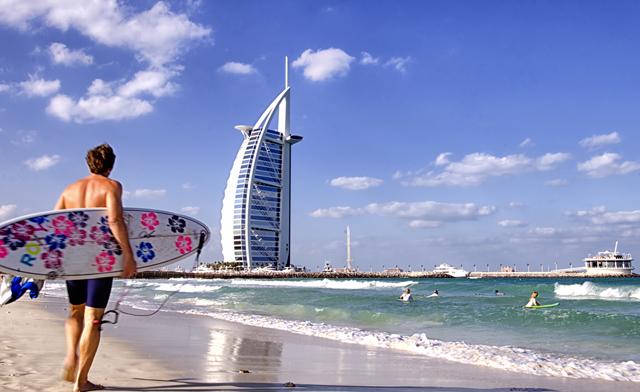 Average daily rates for hotel rooms across Dubai dropped by 9.8 per cent in April this year as new supply increased by six per cent compared to 4.6 per cent rise in demand, according to the latest data by STR on Monday.
The latest STR's preliminary March 2017 data for Dubai indicated consistent performance with significant growth in both supply and demand. According to the statement, average daily rates fell 9.8 per cent in March to Dh756.21 while revenue per available room decreased by 11 per cent to Dh652.61.
"While ADR continues to be pressured by new supply entering the market, STR analysts note that occupancy reached a significant level for the month even with a slight year-over-year decrease," the STR statement said.
Dubai's vibrant hospitality sector, which surpassed the 100,000th room milestone with the opening of The Westin Dubai, Al Habtoor City in 2016, is on track to see a further surge, with the overall room supply set to hit 134,000 by the end of 2018, according to latest available data.
"Demand was boosted by events like Global Forum for Innovations in Agriculture, Arablab the Expo 2017 and Dubai International Humanitarian Aid & Development Conference & Exhibition," the STR statement said.
Dubai has been driving the hospitality industry in the Middle East despite a slowdown in the regional market as Dubai has 20,451 rooms in 69 hotel projects under construction, according to STR's December 2016 Pipeline Report. Overall, the Middle East region has under contract 158,441 rooms in 555 projects while Africa has 57,626 rooms in 309 projects.