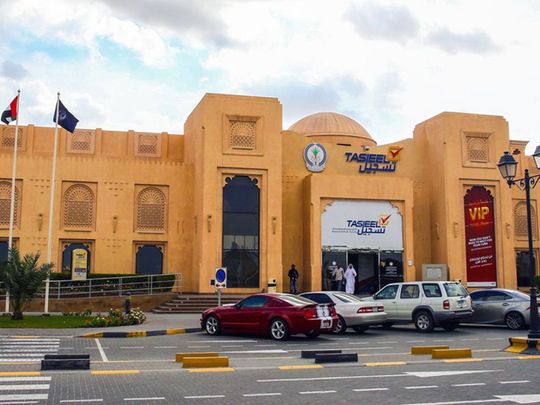 Police are searching for the person who made the video.
The Sharjah Police have denied a rumour regarding a coronavirus case purportedly at a vehicle testing centre. A video showing a customer having a health emergency went viral on social media.
Responding to the video, the police explained that the customer did not suffer from Covid-19.
He was waiting for his turn at the centre in Tasjeel Village when he felt sick and passed out, according to a senior police official.
"He had a health problem and the national ambulance administered treatment then and there," the authorities said.
The medical team who attended to the emergency confirmed it wasn't a case of Covid-19. The Asian man was then rushed to Al Qasimi hospital and was discharged shortly after being given medications.
The police are now searching for the person who took the video and shared it on social media. Officials urged residents to refrain from sharing such rumours.
As reporter earlier this week, rumour mongers face up to Dh3 million in fine and three years in jail as per prevailing UAE laws.
Besides violating the law, people circulating such rumours exaggerate the number of cases of people infected with Covid-19 in the country, triggering unnecessary panic, officials pointed out.
Speaking to Khaleej Times, Colonel Arif Hassan bin Hodeib, director of media and public relations Department said: "Everyone has to deal with this massive shift in communication responsibly."
Users must be aware of the serious repercussions of sharing false information via social media, he said.
Col Arif called on all citizens and expatriates to avoid entertaining fabricated news or fake pictures .
"Let it stop with you to avoid legal action," he said.