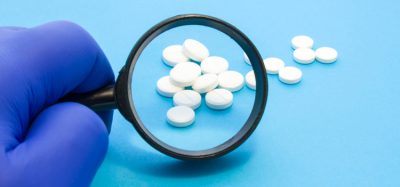 The application will reveal the credibility or genuineness of the medicines.
A smartphone application that detects counterfeit medicines by scanning the product's barcode will be introduced in the UAE shortly, the Minister of Health and Prevention has told the Federal National Council (FNC).
Abdul Rahman bin Muhammad Al Owais told FNC members at a meeting on Tuesday, February 11, that the Ministry of Health and Prevention (Mohap) will soon launch the new app to help combating counterfeit medicines.
"The ministry is planning to launch the smart app in cooperation with international pharmaceutical and medical companies. The application will reveal the credibility or genuineness of the medicines by reading the special barcode on the product to confirm whether it is original or fake," said Al Owais.
The minister stressed that the government applies the highest standards of control over medicines and medical equipment through multiple mechanisms that are internationally recognised, including the random collection of samples for analysis in special laboratories and checking the reliability of their content. The ministry also enquire about the sampled products externally, to determine whether there are precautions, warnings or observations issued by other nations against such products.
Responding to a question from FNC member Dr Hawa Saeed Al Mansouri on verifying the quality of medical devices, pharmaceutical preparations and medical supplies, the minister said: "Counterfeit pharmaceutical products and medicines have become a global challenge because sometimes big companies are behind the supply of some of these products that don't conform to the required specifications.
"But here in the UAE, we are keen on ensuring that only the best medical products and safe medicines enter the markets and are available for consumers."
Al Owais added: "In the past four years, the UAE has stopped many shipments of counterfeit medical products and alerted other countries about shipments that were destined for them. Our efforts have resulted in the closure of facilities that promote and manufacture fake products inside the country and those based outside the UAE through cooperation with our counterparts."
He noted that the ministry has put in place guidelines regulating the marketing of medical products to ensure adherence to the highest ethical standards and other applicable rules of conduct.