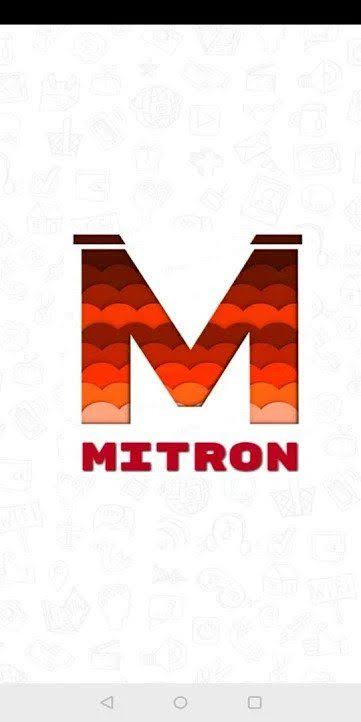 Ever since the Indian government banned TikTok in India, there has been a rise in the popularity of the app's Indian alternatives such as Chingari, Roposo and Trell app. Of these and others, Mitron is the one app that is treading slightly ahead of the curve.
The Mitron App has already been downloaded over 21 million times so far, a feat that it achieved within five days of crossing the 10 million mark. In addition to this, users are creating nearly one million new videos on the platform every day. Number of video views on the platform has gone up. The number of videos viewed on the platform is increasing steadily and it has crossed 40 million video views per hour since it was launched earlier this year.
Apart from this, the app has announced the closure of its seed round that was led by venture capitalist firms 3one4 Capital and LetsVenture wherein the company raised ₹2 crore.
Needless to say that the Mitron app is gaining popularity among both, the people and the investors, who see immense potential for growth in it. This growth is bolstered by the app's strong portfolio of features. It is also bolstered by the government's decision to ban China-based apps in the country.
To give you an idea as to how much TikTok ban has aided Mitron app's growth: the app's daily traffic jumped up by more than 11 times following the ban. "I think growth has never been an issue for us. We launched on 11th April and since then we have seen unprecedented growth…But the ban of TikTok and other Chinese applications has given us 4-5 times more growth than what we were seeing before," TikTok co-founder Shivank Agarwal said
Agarwal told us that prior to the TikTok ban the Mitron app witnessed one million daily active users. However, after the ban this has increased to five million daily active users.
Talking about competition and future plans, the Mitron app founder said that as an app they don't want to restrict themselves to light comedy videos that are the highlight of TikTok and other similar apps.
"We want to build an application that is more of 'YouTube for mobile'. It should be available in a mobile format. When I say mobile format, it means video in a portrait form, it should be very short in length and it should be very light weighted so as to make it more reliable and more usable for people in tier 2 and tier 3 cities," he said.
There are many features that the team is working on right now. But the primary focus right now is building better video creation and editing tools, a feature that is already in the beta mode and will be released to the users soon. "Our video creation and editing tools should be the best available in the market. We're focussing a lot of engineering efforts on that," he said.
In addition to that, the team is also working on building a better recommendation and categorisation engine. "It makes even more sense in a country like ours where different people have different likes and interests in terms of the videos…A good recommendation and categorisation functionality would help us serve our users in a better way," he added.
In addition to this, the Mitron app, which is the brainchild of IIT Roorkee alumnus Agarwal and Anish Khandelwal, who is an alumnus of Visvesvaraya National Institute of Technology, will also get a search functionality in future that will enable them to connect with people of their likes and interest areas and look for videos and audio files catering to their interests in a better way.
In the longer run, the team wants to focus on including more categories of videos including the how-to videos and skill development videos. "Despite the best efforts of the government it hasn't been able to widely spread those videos or get those programs available to the users. Given our wider adoption in tier 2 and tier 3 cities, why not partner with the government…So that is one of the things on our radar in the longer run."