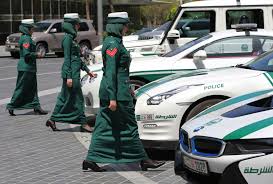 Here are its contents.
A tourist was already in France when he reported that he lost his phone in Dubai. But when the Dubai Police received his e-mail, they managed to find his smartphone and return it to him.
Brigadier Abdullah Khadem bin Suroor, chief of the Bur Dubai station and head of police stations, said the tourist left his phone in the cab he took to Dubai International Airport before flying back home to France.
"He e-mailed all the details and documents required that helped identify the cab he travelled in," he said.
When the cops found the phone, they immediately shipped it to France.
"Dubai Police spare no effort in returning lost items to their owners as soon as possible and wherever they are.