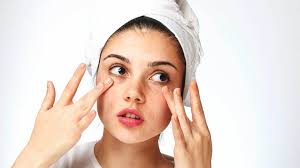 Now that the spring season is here, it's time to ditch those chemical-laden products for natural skincare home remedies to get effective results.
All of us want to look good, no matter what the season is. During change of season, it is important to adjust your daily beauty care routine as the skin is influenced by seasonal changes and different conditions, like heat and humidity, or lack of it.
With the onset of winter, the humidity in the air starts decreasing. People with normal to dry skin start experiencing a taut feeling in their skin after washing or cleansing.
Whereas, those with oily skin complain that their skin feels dry after washing, but becomes oily and prone to eruptions, after applying creams. Actually, oily skins can also be short of moisture when the season changes. As for normal to dry skin, it can become rough and flaky, or even highly sensitive, with rough red patches.
After winter comes the spring season where there can be problems like allergies, itching, rashes or inflamed skin. Pollutants and pollen in the air may be responsible. Among the organs of the body, the skin is one of the first ones to bear the brunt of skin irritants, leading to rash or eruptions. So it's advised to use skincare products that cleanse the skin without disturbing the moisture balance.
The skin tends to absorbs moisture during spring in the form of an emulsion of oil and water.
Here are a few home remedies that can help you a great deal during changing season:
For normal to dry skin, use a sunscreen before going out in the sun, or use moisturiser, if you are indoors.
Apply a liquid moisturiser under make-up before using foundation.
For an oily or combination skin, apply sunscreen gel, which protects the skin without making it oily.
To moisturize an oily skin, mix one teaspoon pure glycerin with 100 ml rose water. Keep it in an airtight bottle in the fridge. Use a little of this lotion after cleansing.Honey, being a powerful humectant, attracts moisture to the skin.
Honey helps to relieve dryness and suits all skin types. For oily skin, mix honey with egg white or lemon juice and apply on the skin daily, washing it off after 15 minutes with plain water.
Aloe vera gel is also ideal for moisturising all skin types.
Some skincare tips to follow during change of season:
Use scrubs to remove dead skin cells and brighten the skin—twice a week for oily skin and only once a week for dry skin.
Cleanse your skin every night to remove dirt, pollutants, make-up cosmetics, sweat and oil secretions.
Select cleansing gel for dry skin, cleansing milk for combination skin, face wash for oily skin and medicated cleansefor acne-prone skin.
For dry skin, use a creamy moisturiser and also apply it under make-up.
Don't wash the face with soap and water more than two or three times a day.
Alkaline soaps can disrupt the normal pH balance and leave the skin prone to acne.
For oily skin, mix 100 ml rose water with one teaspoon pure glycerine. Keep it in airtight bottle in fridge. Apply this lotion to moisturise normal to oily and combination skin.
Don't apply facial scrub on pimples, acne or rash. Avoid leaving under-eye creams overnight. Remove them gently with moist cotton wool after 15 minutes.