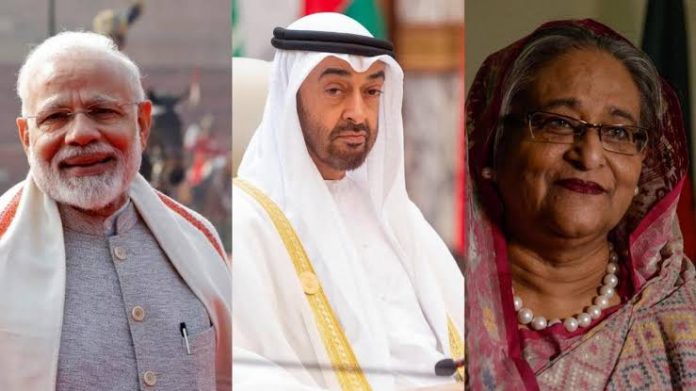 India's Prime Minister Narendra Modi on Monday called up the leaders of two of India's close allies, the UAE and Bangladesh, to wish them on the occasion of Eid Al Fitr.
Modi tweeted: "Conveyed Eid Al Fitr greetings to His Highness Sheikh Mohamed bin Zayed Al Nahyan, Crown Prince of Abu Dhabi and Deputy Supreme Commander of the UAE Armed Forces and Chairman of the Abu Dhabi Executive Council and the friendly people of UAE. Thanked him for the cooperation extended to Indian citizens in UAE. India-UAE cooperation has grown even stronger during the Covid-19 challenge."
Meanwhile, the Prime Minster also dialled his Bangladesh counterpart, Sheikh Hasina. "Spoke to PM Sheikh Hasina to wish her and the friendly people of Bangladesh a happy & prosperous Eid Al Fitr," tweeted Modi.
"We discussed the impact of cyclone Amphan and the present Covid-19 situation. Reiterated India's continued support to Bangladesh in this challenging time," Modi added.