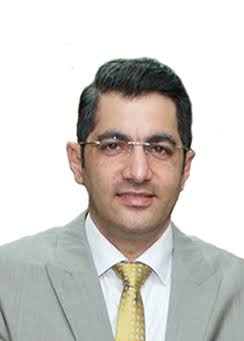 Aman Puri, who is currently in charge of the Indian Consulate in Birmingham, UK, will be the next Consul General of India in Dubai.
Incumbent Consul-General Vipul, who took charge of the mission in April 2017, will leave for his next posting in New Delhi on July 7 on a Vande Bharat Mission repatriation flight. "Dr Puri will take charge mid-July," Vipul said
44-year-old Puri, a former dentist, is a member of the Indian Foreign Service, having joined the service in 2003. He served at the Indian mission to the European Union, Belgium and Luxembourg, based at Brussels, in 2005-08. He served at the Passport Office in Chandigarh for little over a year from 2009-10.
Subsequently, he held the office of Deputy Chief of the Protocol (Ceremonial) from 2010-2013, and his responsibilities included organising the foreign visits of Prime Minister of India, and the incoming visits at the level of heads of States/Heads of Government, Vice Presidents and Foreign Ministers.
Dr Puri was the Regional Passport Officer, New Delhi from 2013-16, during which period many citizen centric measures were implemented by the Ministry of External Affairs.