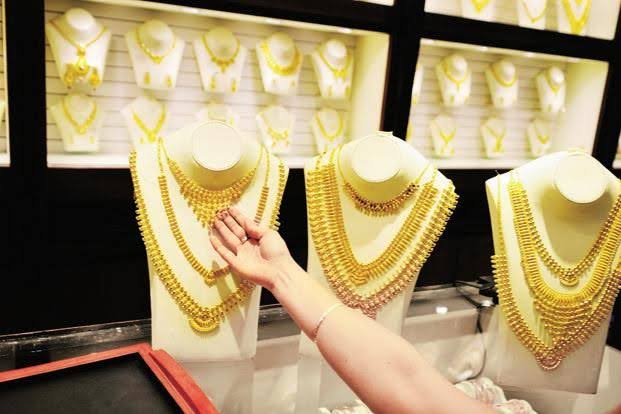 Gold price hit an all-time high of $1,922.70 an ounce on Monday, surpassing the previous high of $1,920.30 reached in September 2011, and looks set to reach $2000 before the current rally is over as rising geopolitical tensions and a weaker dollar continue to push investors towards safe-haven assets.
The yellow metal made its historic move on Sunday evening during the Asian trading session after an unremitting rally over the past several sessions as US-China tensions, a weaker dollar and expectations of more stimulus spurred bullish market sentiments.
First spot gold hit its all-time high above $1,920 and then August futures quickly followed suit. August gold last traded at $1,922.70 an ounce, up more than one per cent on the day, surpassing the previous high of $1,920.30, hit in September 2011.
Although the record has been a significant target for analysts and investors, it is also seen by some as just a small speed bump within a much bigger uptrend. Marc Chandler, chief market strategist at Bannockburn Global Forex, said that he expects that gold prices could easily hit $2,000 an ounce before this current rally is over.
"It is difficult to talk about resistance in never-before-seen prices, but if our view of interest rates and the turn in the dollar cycle is fair, then $2,500 might not seem unreasonable," he said in a report.
Steven Dunn, head of exchange-traded products at Aberdeen Standard Investments, said that while gold's rise above $1,900 an ounce has been dramatic, it is not surprising.
"The combination of escalating US-China tensions and enduring fears about the economic impact of the coronavirus pandemic have provided plenty of fuel for this surge, and neither seem likely to dissipate in the near term," he said in a statement to Kitco News. "As investors continue to face volatility and uncertainty, the appeal of safe-haven assets like gold and silver will only increase."
The market has seen significant bullish momentum in the last few months as the global economy has been turned upside down because of the Covid-19 pandemic.
Top officials to US President Donald Trump said on Sunday they agreed in principle with Senate Republicans on a $1 trillion coronavirus relief package. Last week European Union leaders had agreed on a massive stimulus of over $850 billion. Non-yielding gold typically benefits from low interest regime.
The yellow metal is also helped by aggressive monetary easing adopted by many central banks around the world since the pandemic plunged the global economy into a recession. Some investors worry that such an unprecedented level of money-printing could eventually lead to inflation.
The dollar index fell 0.5 per cent on Monday to a multi-year low against its key rivals, making gold less expensive for holder of other currencies.
Tensions have soared between China and US on a range of fronts including trade, China's handling of the novel coronavirus and a tough new security law for Hong Kong, with US officials warning of a "new tyranny" from China.