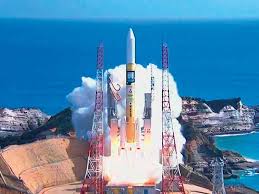 Emotional scenes unfolded as AlMansoori's children watched their father put on his Sokol suit and waved him goodbye.
The UAE has achieved a major milestone as the first Emirati astronaut Hazzaa AlMansoori lifted off to space and was en route to the International Space Station on the Soyuz MS-12 mission, S61 Expedition. AlMansoori, father of four and a former military fighter jet pilot, rocketed off at exactly 5.57pm (UAE time) on September 25 from the Baikonur Cosmodrome's Gagarin Launch Pad.
The UAE has entered history books as AlMansoori became the first Emirati in space and the first Arab on the International Space Station (ISS). AlMansoori is on an eight-day journey to the ISS and will be carrying out a total of six out of 16 scientific experiments that are assigned to this mission.
Emotional scenes unfolded as AlMansoori's children watched their father put on his Sokol suit and waved him goodbye.
On launch day, at 1.15pm (Baikonur time), AlMansoori walked out of his quarantine quarters (Cosmonaut Hotel) to board the bus that would take him to the facility for the Sokol suit donning. Appearing a little overwhelmed, but excited, from seeing the hundreds of people that turned up to see him, he cheerfully waved goodbye and boarded the purple bus – a vehicle well-known for transporting astronauts and cosmonauts.
3.05pm
Khaleej Times got access to the facility and inside the very room where AlMansoori was donning his spacesuit in front of his children and family members. The only thing separating them was a thick glass wall, which is there to protect the space travelers from any bacteria and germs.
AlMansoori and his crew, American astronaut Jessica Meir and Russian commander Oleg Skripochka, were fitted with their helmets during this time and had the opportunity to have their last communication with loved ones ahead of liftoff.
The crew did their final walk out and reported "mission is a go" to Roscosmos officials in front of the public, before boarding the same bus which took them to the launch site next. It's Russia's Soyuz FG rocket that took them to space. This was the 70th flight by this rocket.
4.30pm
AlMansoori's family, the media, Mohammed bin Rashid Space Centre (MBRSC) staff and officials and some tourists were taken to a viewing point, which is only 1.5km away from the rocket.
Also present was AlMansoori's backup Sultan Al Neyadi. He told Khaleej Times on site prior to liftoff: "I'm really excited to see the launch and see him onboard the station. The moment I'll be waiting for most will be when he will take a photo of the UAE from space. I will be waiting for that."
Hanan Al Suwaidi, the Emirati flight doctor looking after AlMansoori, said: "Our astronaut is ready to be placed inside the Soyuz. He is feeling very fit and very ready to accomplish his mission. We will be monitoring him while he's onboard the ISS and ensure he is in the best shape when he returns to earth."
Even though the viewing area was filled with cheers, applause and chants, seven minutes prior to lunch, it fell silent as the railings around the rocket leveled down and the crane moved away.
The rocket fired up, picking up an initial speed of thousands of kilometres per hour and boosted towards earth's boundaries – marking a historical moment for the UAE as AlMansoori carried the country's flag to heights it has never reached before.
An emotional Salem Al Marri, the head of the UAE Astronaut Programme, told KT after liftoff: "It was very exciting. 50 per cent of the mission has been completed and the remaining is him getting to the ISS successfully and completing the scientific, technical and educational programme we have. Also the most important part of this mission is the landing, which is on October 3."