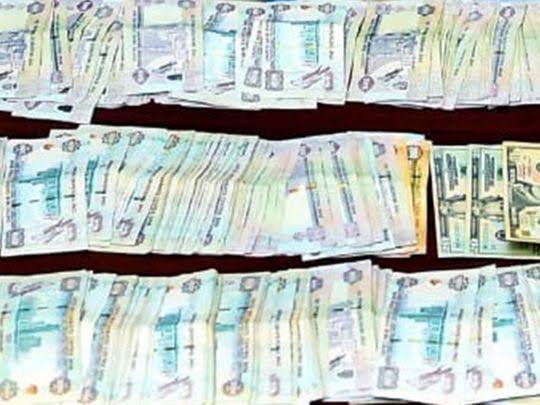 A three-member gang of Asian men, who decamped with a safe containing Dh660,000 from an apartment in industrial area, was arrested by the Sharjah Police within 24 hours of the crime.
After receiving information about a robbery in an investor's house, a police team swung into action and collected evidence from the site. The cops suspected that the robbery was carried out by someone who knew the victim. They combed the places where scrap is sold, since the investor dealt in them.
The police were able to nab a suspect, who led the team to two of this accomplices and all three confessed to committing the crime, Brigadier Ibrahim Musabeh Al Ajil, director of the criminal investigation department at Sharjah Police, revealed. The trio said they decamped with the safe and carried it to another location where they broke it open and shared the money among themselves.
The accused were referred to the public prosecution for further legal action. The police returned the recovered money to the investor.