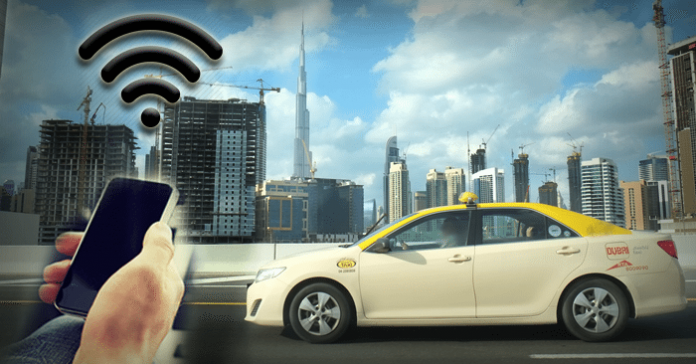 A free 48GB mobile data offer also launched.
A technology solutions provider in the UAE has partnered with du to provide free, unlimited WiFi to (RTA) taxi users in Dubai to mark the 48th UAE National Day.
Available for 48 hours, the complimentary service is provided to all UAE residents on December 2 and 3, 2019.
As part of the initiative, 1247 Media installed the WiFi UAE service in 5,000 RTA taxi cars. A total of 10,000 cars of the RTA taxi fleet will have the WiFi system installed very soon.
This will empower people to experience more ways to stay connected, share precious memories, and capture life's moments throughout their UAE National Day celebrations.

This is part of the WiFi UAE initiative; so that customers of taxi service in Dubai are able to enjoy WiFi data usage of up to 10 times faster browsing speed compared to the normal free WiFi speed.
Commenting on the initiative, Esam Al Mazroei, Group Vice Chairman of 1247 Media, said: "Our collaboration with du to establish a fleet of WiFi-enabled taxis is a bold step towards realising the futuristic agenda of the nation."

Fahad al Hassawi, du, said: "At du, we value that staying in touch with friends and family on monumental occasions such as the UAE National Day is an integral factor that drives happy, memorable connected experiences. We are honoured to be empowering the nation this National Day, together with our esteemed partner, the RTA, to ensure that customers travelling in RTA taxis during the National Day festivities never miss a beat with unlimited data, and 10 times the browsing speed."

The taxi WiFi project will ensure provision of innovative smart services in time for Expo 2020 Dubai. du is the official provider of the WiFi UAE.
Du's premium WiFi services can be availed of, regardless of customers' network providers, by connecting to the 'WiFi UAE' network on any WiFi-enabled device, including smartphones, laptops, and tablets.