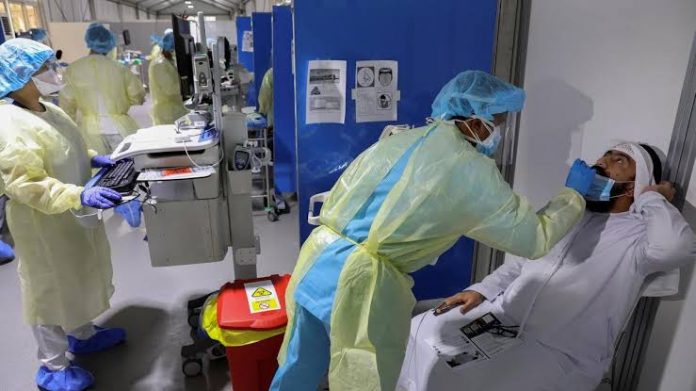 The Abu Dhabi government has helped more than 180,000 blue-collar workers fly back to their home countries in the past three months, officials said on Sunday.
The workers, many of whom lost their jobs to the pandemic, were tested for Covid-19 free of charge, and those who tested positive were treated for free.
Authorities also ensured that the repatriated workers received their salaries and end-of-service benefits before they returned.
Health authorities last week revealed that 570000 Covid-19 test had been conducted across Mussafah, thereby fully containing the spread of the virus among residents, especially blue-collar workers.
Authorities noted that workers welfare was among their priorities amid the Covid-19 situation, and that all necessary support is being extended to them in recognition of their contribution to the nation.
The Abu Dhabi Emergency and Crisis Management Committee for Covid-19 has worked with the Department of Health (DoH) and the Abu Dhabi Department of Economic Development (ADDED) in developing several programmes to ensure the protection of workers' rights, security and safety during the pandemic.
"Workers were provided with information materials in several languages and through various means to educate them about the Covid-19 pandemic and how they can protect themselves from the disease," the committee said in a statement.
Since the beginning of the outbreak, the committee has ensured the working environment remains safe and all precautionary measures are implemented. The committee is also monitoring and conducting regular checks on the workers' living conditions.