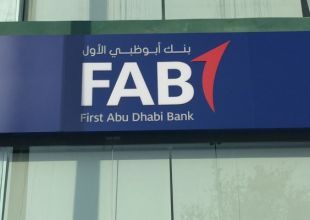 Net profit in 2019 rose to Dh12.5bn as the operating income advanced 4% to Dh20bn.
First Abu Dhabi Bank, the UAE's largest lender by assets, reported a 4 per cent jump in full-year profit due to higher operating income.
Full year net profit for the period ending December 31, 2019 climbed to Dh12.5 billion, the lender said in a statement to Abu Dhabi Securities Exchange, where its shares trade.
Operating income for the reporting period rose 4 per cent Dh20.2bn with a near doubling of a return on investments and derivatives. Loans and advances increased 16 per cent to Dh408bn while customer deposits rose 12 per cent to Dh519bn.
Last year "marked another year of growth for FAB, despite challenging market conditions regionally and internationally," Sheikh Tahnoon Bin Zayed Al Nahyan, chairman of FAB said. "We are starting off 2020 with a robust capital position, enabling us to support our future growth plans in the UAE and across strategic markets."
FAB's board has recommended to distribute a cash dividend of 74 fils per share, implying total cash dividends of Dh8.08bn for the full year ended 31 December 2019.
The bank's performance in 2019 was driven by "the solid underlying performance" of its core businesses despite challenging operating conditions and a reduction in interest rates in the second half of the year, said Abdulhamid Saeed, the lender's group chief executive.
"Investments in key strategic and digital initiatives enabled us to enhance customer experience, support business productivity, and position the group for future growth and ongoing agility," said Mr Saeed. "Looking ahead, we remain firmly committed to maximising shareholder returns, and supporting our employees, customers and the communities we operate within as we grow stronger, together."