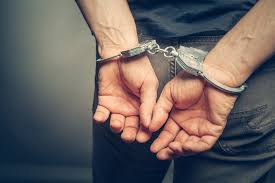 A man, along with five of his friends, allegedly kidnapped his ex-girlfriend to force her to live with him again, the Dubai Court of First Instance has heard.
The Asian man (who is on the run) is believed to have incited five compatriots to kidnap the woman and take her to the flat where he stayed in Al Nahda on June 11. The woman – a 24-year-old – is accused of having consensual sex with a man and working in prostitution.
The woman claimed she was forced inside a taxi by her ex-boyfriend and two other men.
She told the investigator that her ex-boyfriend kidnapped her to make her live with him again.
A 45-year-old Asian businessman told the prosecutor he witnessed the incident. "I was walking with my wife when I spotted a woman being pulled into a taxi. She left her bag and mobile phone behind. I called the police after the car sped off."
A police lieutenant said they tracked the suspects through the plate number of the cab they travelled in on that day.