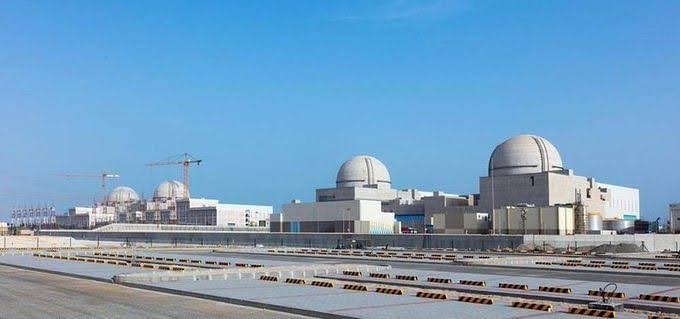 Unit 1 of the Barakah Nuclear Energy Plant will soon be connected to the UAE's electricity grid, delivering the first megawatt of clean electricity to the homes and businesses of the nation.
The operations team will increase the reactor power gradually until it reaches 15 per cent in order to be connected to the UAE power grid in the upcoming months. Once the process is completed, the plant will deliver abundant base load electricity at full capacity.
When fully operational, the plant will produce 5.6 gigawatts of electricity, preventing the release of more than 21 million tonnes of carbon emissions every year, equivalent to the removal of 3.2 million cars from the nation's roads annually.
The UAE is the first country in the Arab World, and the 33rd nation globally, to develop a nuclear energy plant to generate safe, clean, and reliable baseload electricity.
The Barakah plant is significantly contributing to the UAE's efforts to move towards the electrification of its energy sector, and the decarbonisation of electricity production.
Since the UAE Peaceful Nuclear Energy Programme commenced in 2009, the Emirates Nuclear Energy Corporation (Enec) has worked closely with international nuclear bodies, including the International Atomic Energy Agency (IAEA) and the World Association of Nuclear Operators (WANO), in line with the robust regulatory framework of the Federal Authority for Nuclear Regulations (FANR).
To date, more than 255 inspections have been undertaken by the FANR to ensure the Barakah plant and its people and processes meet the highest standards of nuclear quality and safety. These national reviews have been supported by more than 40 assessments and peer reviews by the IAEA and WANO.
Enec recently announced the construction completion of Unit 2, with operational readiness preparations now under way by Nawah. Construction of Units 3 and 4 of the Barakah Nuclear Energy Plant is in the final stages, with the overall construction completion of the four units now standing at 94 per cent.