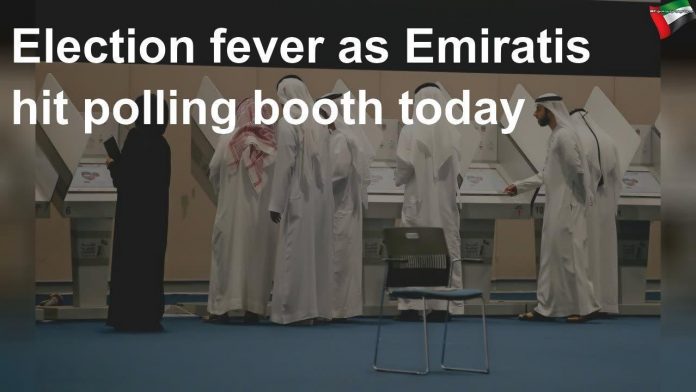 A total of 479 candidates are competing for the 20 FNC seats.
Today, Emiratis will vote to elect 20 members of the Federal National Council (FNC) – the parliamentary body of the UAE. The results of the preliminary count will be announced the same day.
A total of 479 candidates are competing for the 20 FNC seats with the rest 20 representatives to be appointed by the rulers of the each of the seven emirates.
From October 1 to 3, there were three days of early voting held across nine polling centres, especially for senior citizens, people of determination and those who will not be present to exercise their franchise on the election day.
This is only the fourth election with previous being held in 2006, 2011 and 2015. It was in 2006 that the UAE established the Electoral College system.
This time, a total of 337,738 citizens out of more than one million Emiratis are eligible to take part in the elections. The number marks a 50.58-per cent increase from 224,281 Electoral College members in 2015.
The issues at this election ranged from happiness and stability of families, to tackling the high cost of living to reducing Emirati women's working hours and setting up school tuition allocations.
During the three days of early voting, locals said they were supporting candidates whom they knew personally rather than focusing on the electoral agenda.
At least 39 polling stations will be functioning from morning today. To ensure maximum participation, the UAE has announced a brief break for public sector employees to vote. The Federal Authority for Government Human Resources has urged all ministries and federal entities to let their staff leave their workplace during office hours to take part in the election process.
After the results will be announced late today, candidates can go for appeals on October 6 and 7. The National Elections Committee – which is responsible for planning and supervising the election process – will respond to the appeals on October 9 and 10. If there are no further procedures, the elected list of candidates will be announced on October 13.