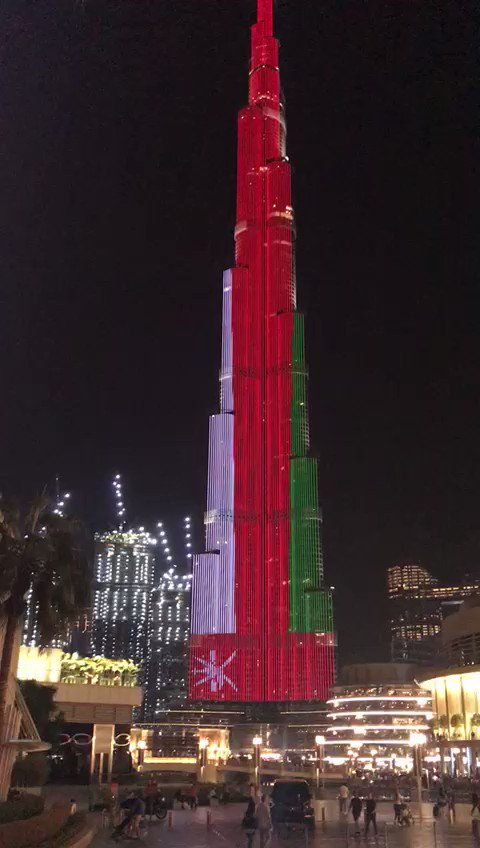 Omani flag displayed on the world's tallest building.
Dubai's Burj Khalifa was lit up with the colours of the Oman flag tonight.
The display of the Omani flag was shared on the Burj Khalifa's official Twitter handle.
"Burj Khalifa lights up in honour of the 49th National Day of Oman," the tweet said.