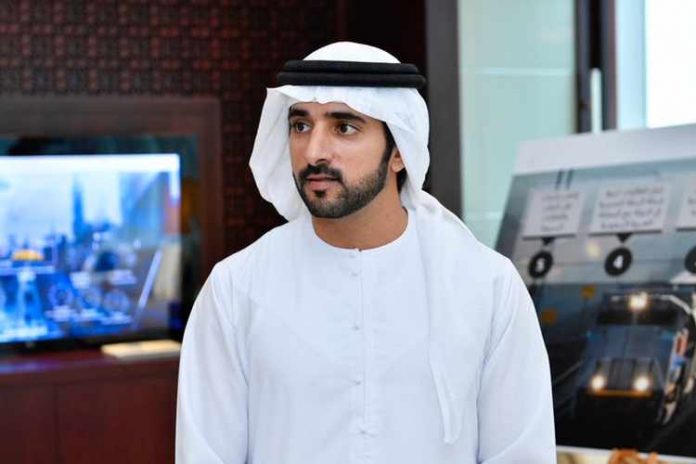 The Dubai Crown Prince has visited the emirate's international airport on day one of its reopening to tourists. Taking to social media on Tuesday, Sheikh Hamdan bin Mohammed bin Rashid Al Maktoum posted a video in which he can be seen inspecting all the safety precautions in place at the airport.
Seen wearing a mask and maintaining a safe distance from others, Sheikh Hamdan inspects the various arrival points at the airport, including immigration and Covid-19 testing booths.
"For years, Dubai International has topped the list of airports around the world. Our teams will accept only the top rank and we will retain our top position with extraordinary efforts," he tweeted. "We are optimistic about our ability to retain the exceptional position that Dubai enjoys when it comes to tourism."
The first set of holidaymakers landed at the Dubai International Airport as soon as the clock struck 12 on Tuesday, July 7.
General Directorate of Residency and Foreigners Affairs (GDRFA) on Instagram show socially distanced travel procedures that are in place at the airport. The videos show tourists in masks and gloves adhere to all precautionary measures as they clear immigration and other travel formalities.
The emirate reopened to tourists after the "remarkable progress it achieved in curbing the spread of Covid-19". A week before the reopening date, it received the Safe Travels Stamp from the World Travel and Tourism Council (WTTC), which validates the stringent global hygiene and safety protocols the city has put in place to ensure the health and safety of tourists and passengers.
Sheikh Hamdan bin Mohammed said the "multi-faceted measures" Dubai has adopted to ensure tourists' wellbeing "reflect its position as one of the world's most sought-after destinations".
"The city's superior healthcare infrastructure and stringent preventive and safety protocols followed by its travel, hospitality and tourism establishments and facilities city-wide assure tourists that the emirate is one of the safest destinations in the world," he said.
President of Dubai Civil Aviation Authority and Chairman and CEO of Emirates Group Sheikh Ahmed bin Saeed Al Maktoum said the airport has put in place "globally-benchmarked measures" to secure the health and wellbeing of passengers, prevent the spread of the virus and provide the highest levels of safety at its facilities. "The measures, implemented after rigorous planning and groundwork, enable Dubai to substantially mitigate the risks of infection and manage any potential scenario effectively," he said.
Even during the past few months, Dubai remained the top destination international tourists would want to visit when restrictions are removed. It ranked high in global Internet search rankings for tourist destinations.
Ranked one of the world's five most visited cities for the fifth year in a row by Mastercard's Global Destination Cities Index (GDCI) 2019, Dubai welcomed 15.93 million international overnight visitors last year.