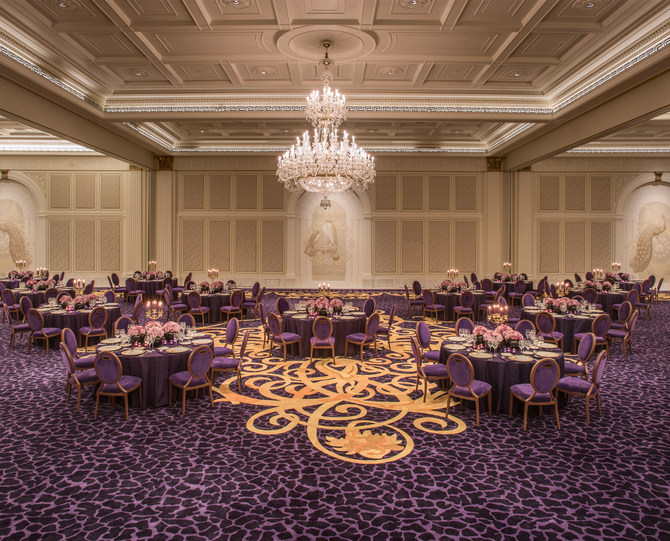 Dubai will soon allow indoor and outdoor events, including weddings and live concerts, with strict safety measures in place. A recent circular issued by the Dubai government lays down the rules for such functions.

Weddings in the city will see limitations in terms of capacity, keeping in mind the scale of the set-up, according to the circular. Each table must be at least two metres apart, with a maximum of four guests per table. In case they belong to the same group, a maximum of 10 people can be seated together.

Entry and exit points ought to be clearly marked and sanitisers will need to be provided at the venue. All gifts for the bride and groom will need to be checked and sanitised by the venue operator, and individuals will have to refrain from customary greetings that demand physical proximity.

Guests should also avoid greeting the bride and groom on stage, and while photography will be permitted with social distancing norms, there will be no dance floors. Third-party catering services have been advised to use disposables in serving guests
Events, concerts
 
For events, ticket sales will be limited and attendees are expected to practise social distancing at all times. Limited capacity has also been provisioned for indoor events and exhibitions, with a mandatory four-metre distance still recommended. Online ticket sales will be preferred over box-office options, where social distancing measures must be observed.
 
For concerts, two seats must remain vacant in between the attendees, including those in the VIP areas.  While guests will be required to wear masks throughout the show, performers can remove them only if they are maintaining a four-metre distance between themselves and the audience.
 
In case of standing concerts, floor markings will serve as social distancing guides. Entry and exit will allow only one group at a time to avoid overcrowding.