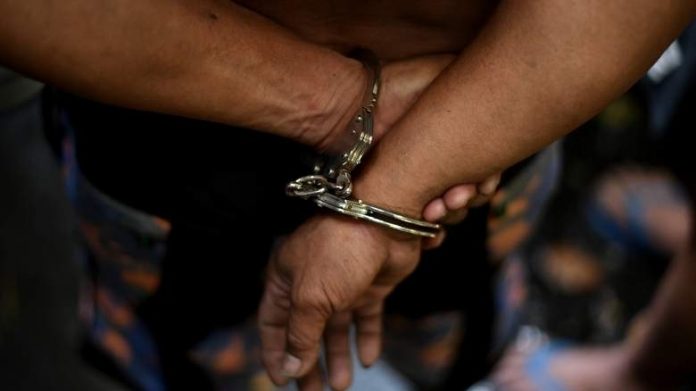 Two men raped her and filmed her.
A businessman has stood trial at the Dubai Court of First Instance for allegedly raping a dancer who worked at the nightclub he ran.

Public prosecution records show that the man lured the complainant into his hotel room as the latter got dizzy after drinking a glass of juice offered to her. The defendant, a 41-year-old Bangladeshi investor, has been detained.

The woman, a 23-year-old Bangladeshi dancer, said the defendant was her boss at the nightclub where she worked in Deira.

"My work was from 9pm to 3am. At the end of my shift on the day of the incident, one of the staff offered me juice, which did not taste good, and I felt dizzy after drinking it," she said.

Her boss then seized her mobile phone, she claimed. "He took me to a hotel room where he raped me with his runaway accomplice," the complainant recalled.

During the incident, she managed to lock herself up in the bathroom, but the defendant reportedly got the key from the reception. And when he took her out, she was further subjected to abuse, the woman told the investigator.

The two men allegedly raped her and filmed her naked with a phone.

She also said she was threatened that the video clip would be circulated on social media if she did not let them have sex with her.

"My boss left the room after raping me. He told the other man to do whatever he wanted to me," she added.

After the incident, she was reportedly confined to her accommodation for two days.

She sought her sister's help to call the police.

Another Bangladeshi dancer, 20, said she saw how the complainant felt sick, lost her balance, and sat down on the floor after consuming the drink that was offered by a waiter at the nightclub.

"I was told to go to our accommodation as they would take her to hospital. But about two hours later, I saw her coming back. A staff member at our accommodation was helping her get inside our room. She looked injured and her clothes were torn up. She could not walk by herself. She told me she was raped," the witness said.

She added that they weren't allowed to go anywhere after the incident, which reportedly took place on July 25. The case was registered at Al Muraqqabat police station.

A forensic report showed that the complainant had bruises and other traces of injury that may have been brought by slaps on the face, among others.

The trial has been adjourned to November 3.