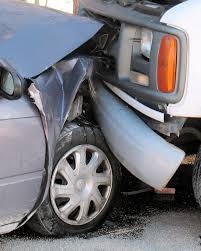 He had also changed the number plate of his car without permission, and was driving even though the vehicle registration card had expired.
The traffic court in the emirate of Umm Al Quwain has slapped an African driver with a fine of Dh6,900 after he was found guilty of driving under the influence of alcohol and ramming into another car.

The man, identified only as N.B., lost control over the steering wheel while driving on a highway in Umm Al Quwain, and crashed into a vehicle.

Both the cars involved in the road collision were damaged, the police traffic report indicated.

It also came to the fore that the erring driver had changed the number plate of his car without permission from the department concerned, according to the UAQ traffic prosecution.

He also drove his car in a callous and dangerous way, posing a grave risk to the lives of road users as well as his own, it added.

"He turned a blind eye to the traffic rules and regulations and had driven a car despite the expiry of its registration card," the prosecution pointed out.

The driver was referred to the traffic court, which found him guilty and ordered him to pay a fine of Dh6,900.