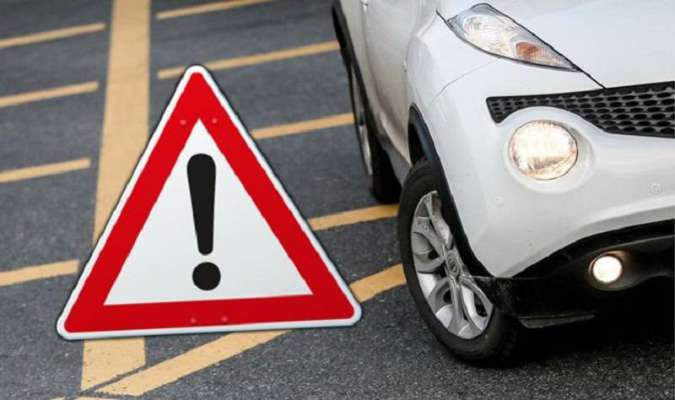 Around Dh50 million earned by Sharjah RTA by issuing over 10,000 fines for this offence.
A total of 10,191 fines have been imposed on violators found offering illegal car lift service since the beginning of the year until mid-August, as the Sharjah Road and Transportation Authority (SRTA) steps up its crackdown against such unauthorised practice.
Abdul-Aziz Al Jarwan, director of SRTA, said inspection teams zero in on illegal transportation being provided to the public in private cars and company vehicles, while handing stringent penalties to the offenders.
He added the SRTA slaps a fine of Dh5,000 for the first violation and Dh10,000 for the second time. If the violation is committed three times, legal action will be taken against the car driver. These steps are being taken to promote the use of taxis in the emirate, which has seen a sharp decline in the past months, he pointed out.
The SRTA inspection team, which comprises 39 officers who are authorised to apprehend the violators and fine them, carried out several field inspection campaigns, which will continue to combat the negative phenomenon. During Eid Al Adha alone, the inspection resulted in issuance of 259 fines and 318 violations. The inspections covered all the areas of Sharjah, especially the industrial areas near labour accommodations and shopping centres.
Al Jarwan urged the public to report such illegal practices through the SRTA call centre on 600525252, which receives public comments and enquiries 24/7.
Lower tariff than metered taxis
An official at Sharjah Traffic Department said that the patrols deployed in various parts of Sharjah have noticed that drivers of private and rented cars hang around near shopping malls and places frequented by Asian expats to offer them lifts at rates lower than the metered taxis. The Sharjah Police recently organised campaigns to nab these illegal drivers. During the campaign, vehicles – including rented ones which are used for transporting passengers – could also be confiscated by the police, the official warned.
The police are keen to enforce the law and implement regulations pertaining to public transportation to maintain security in the emirate. "This illegal practice also contributes to traffic congestion and affects security," he pointed out.
He said that if these cars are involved in an accident, both the driver and the passengers will not be able to claim insurance since the car is not licenced for public transportation.
Mohammed. K, a driver who offers illegal car lifts and also works in a government department, said he has been transporting passengers for amounts less than the taxi charges, which was why many people preferred to take his offer. "Despite knowing that it is illegal, I have to do this to make ends meet. I have to take care of the education of my four children and their health needs too. My salary is not enough to cover all these expenses," he said.
Another former cabbie, who now provides car lifts, said his taxi was taken a long time ago and SRTA refused to hire him as a driver due to his age. "I can't afford to stay idle and need money to survive till I find a job as I am staying with my son and his wife and don't want to become a burden for them."
Choudari. K, another illegal driver, said that he was working as an accountant of a construction company which terminated him to reduce costs and he needed money to sustain his family, and therefore, decided to transport people.
25 inspections target taxi drivers
Rashid Khalid Al Nuaimi, director of the Department of Transport Activities Control, said that SRTA makes every effort to provide best services to users of public transport and promotes mass transport because it eliminates traffic congestion and reduces environmental pollution. "Through the quality control services section of SRTA, we work to provide taxi services, especially at Sharjah Airport, hospitals, shopping malls, and various events held in Sharjah, due to the increasing demand of public transport in these places."
He added that his department carried out 25 inspection campaigns targeting taxi drivers, who received 7,928 fines for failing to follow their turns near malls or other areas and for haphazard parking that blocks traffic. The SRTA has also launched new smart system for sounding violations related to quality control. The system would send alert message to the taxi driver informing him of his violation, he pointed out.