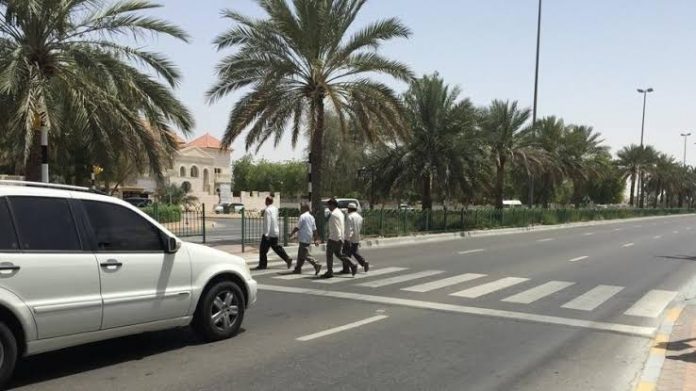 Motorists are reminded to give way to pedestrians and slow down when approaching crossings, as the Abu Dhabi Police record more than 15,000 violations of this traffic rule in the first half of the year.
From January 1 until the end of June this year, the police's traffic and patrols directorate said there had been a total of 15,588 violations related to drivers who failed to reduce their speed near pedestrian lanes.
Vehicles who fail to give way to those crossing the road will be fined Dh500 and six black points, the directorate warned.