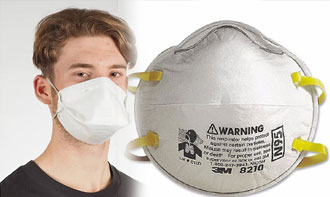 Residents told to file complaints if prices are increased.
The Department of Economy in Dubai (DED) has called on all pharmacies and retail outlets not to increase the price of face masks and nose covers.

The department said it is illegal to hike prices when there is a high demand with people taking extra precaution against the spread of Coronavirus. The department has urged all customers to report cases if they come across cases of hiked prices for face masks.
Meanwhile, pharmacies are reporting a shortage of face masks, particularly the highly-protective N95 masks. "Due to the fast nature that the Coronavirus has become prevalent, there has been an unprecedented demand for the N95 masks which are clinically proven to be able to support the reduction of virus spread," said Jobilal Vavachan, CEO of Aster Primary Care, Aster DM Healthcare.
He added: "Our supply team has been diligently attempting to source and procure new stock with our suppliers who are supporting as quickly as they can with production and shipment of significant quantities. We have, of course, a duty of care to protect our frontline colleagues who look after the health of patients, so a quantity has been ring-fenced for our clinical and paramedical team to assure their safety. Our teams have been issued a procedure for caring for patients whilst also ensuring compliance with guidelines to prevent the spread of the virus."